Find out how NVIDIA Quadro and PNY fuel AccuWeather's Storyteller® to deliver lightning-fast graphics, live video, and real-time social media interaction to top broadcast in all 10 major US markets.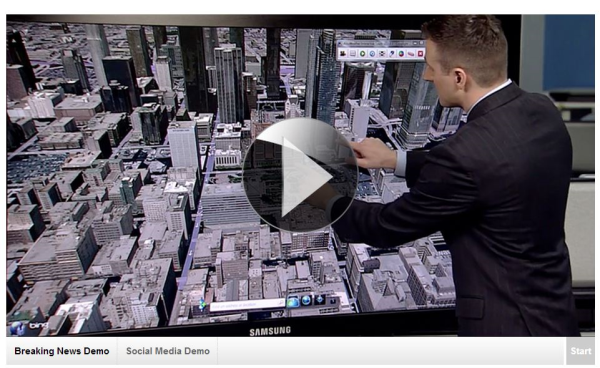 (Click here to see the full story and video of the StoryTeller in action.)
Delivering lightning-fast graphics and video has become a necessity for TV newsrooms both big and small. With AccuWeather's StoryTeller Interactive Touchscreen system, TV news stations of any size can give their viewers compelling, real-time, multimedia stories: whether it's the latest radar images of an impending hurricane, a sports recap, or social media interactions with on-air talent.
AccuWeather, which provides a wide range of broadcast production tools in addition to its weather forecasts, relied on PNY to source the right components to build the StoryTeller system. Drawing on its long-time familiarity with NVIDIA products, AccuWeather chose a 4-input Quadro SDI graphics board for the heart of its StoryTeller system, which is already in place helping the top 10 U.S. TV markets be more competitive.