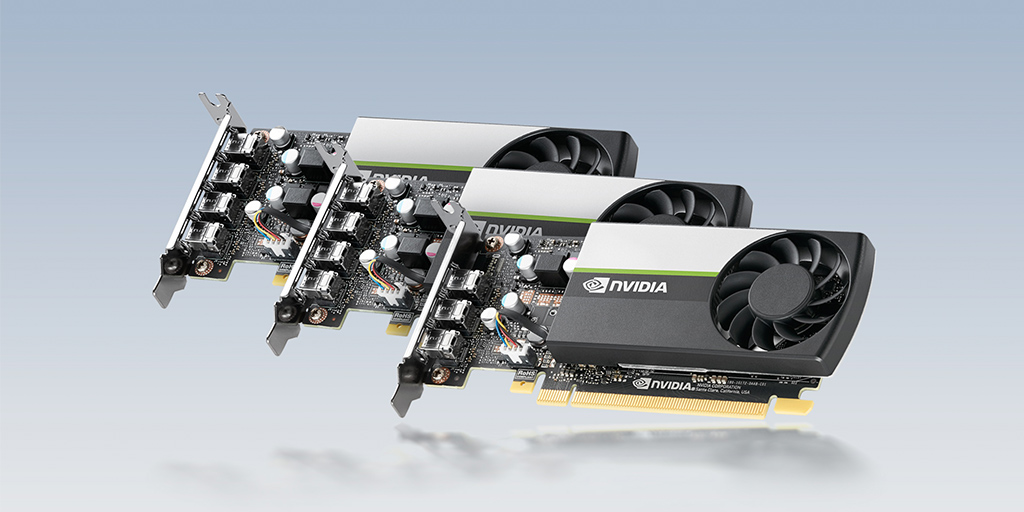 Unprecedented Turing Performance and Features for Small Form Factor Workstations
Compact desktop computing solutions are becoming more common as professionals look to minimize their desktop workstation footprint—without compromising performance. Today's professional workflows require small form factor workstations that provide full-size features and performance in a compact package.
Built on NVIDIA® Turing™ GPU architecture, the NVIDIA T1000, T600, and T400 are powerful, low profile solutions that deliver the performance and capabilities required by demanding professional applications, in compact professional graphics cards.