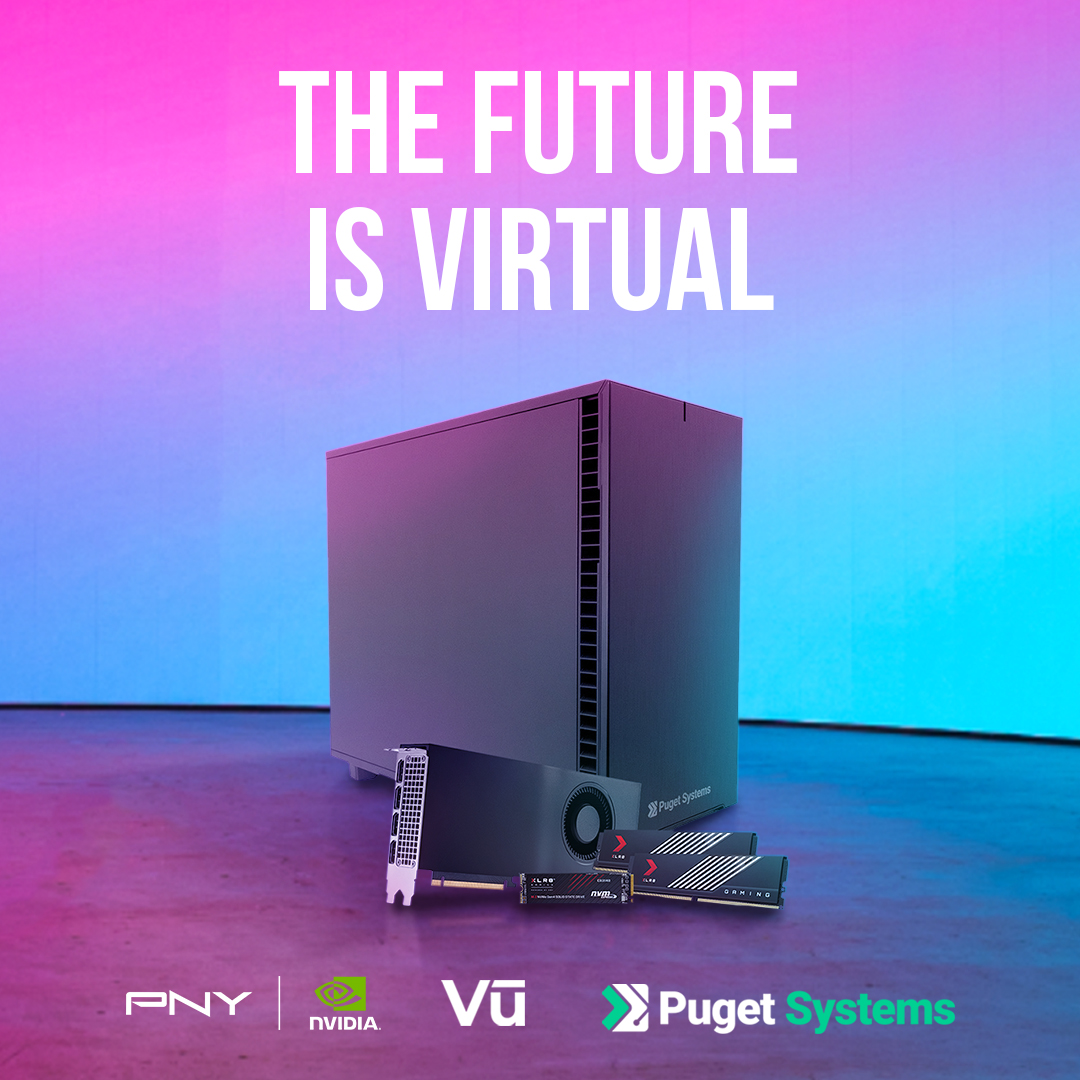 PNY, Puget Systems, and Vū are excited to see what our communities can create! By entering our latest contest before May 31, you have a chance to have your creative project displayed on Vū's LED volume and win an NVIDIA® RTX™ A5500 powered workstation.
It's easy to enter:
Download the Unreal Engine or Photoshop PSD folder containing the specifications file of Vū's Las Vegas LED Volume

Next, get creative, add your design to the file, then submit your work by uploading your image on Gleam
Together, we have partnered to offer an exciting giveaway that includes a mid-tower workstation from Puget Systems, optimized for running motion capture for virtual production with Unreal Engine, and equipped with an NVIDIA RTX A5500 GPU.
BONUS: Vū is contributing passes to four lucky winners to visit one of their four locations (Las Vegas, Nashville, Orlando and Tampa Bay), providing an exclusive opportunity to witness Vū's groundbreaking advancements in Virtual Production with LED Volumes.