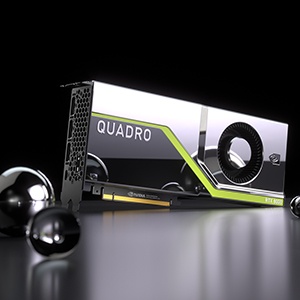 "Turing is NVIDIA's most important innovation in computer graphics in more than a decade."
— Jensen Huang, founder and CEO of NVIDIA
Launched at SIGGRAPH 2018, NVIDIA's Turing GPU Architecture features new RT Cores to accelerate ray tracing and Tensor Cores for AI functionality which, together for the first time, make realtime ray tracing possible.
These two additions to the Turing architecture GPU — along with more powerful compute for simulation and enhanced rasterization — usher in a new generation of hybrid rendering to address the $250 billion visual effects industry. Hybrid rendering enables cinematic-quality interactive experiences, amazing new effects powered by RT Cores and AI (Deep Neural Networks) and fluid interactivity on highly complex models or scenes.