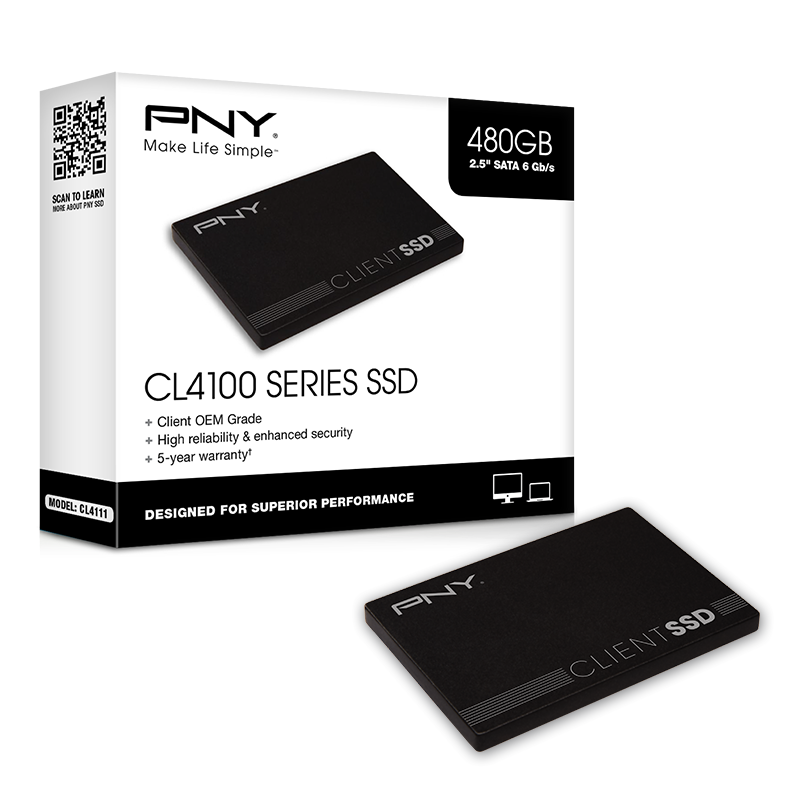 Best choice for easy deployment and secure manageability in client IT environments.
The PNY CL4111 is a 2.5-inch SATA III (6 Gb/s) fast and reliable OEM-grade solid-state drive (SSD) from the CL4100 Client Series of SSD products.
Optimized for reliability, power-efficiency, and durability, the CL4111 is targeted to meet stringent OEM quality requirements. The PNY CL4111 SSD provides higher data input/output (I/O) operations and throughput speeds while using a fraction of the power.
New Products
PNY CL4111 240 GB SSD
PNY Part #: SSD7CL4111-240-RB
PNY CL4111 480 GB SSD
PNY Part #: SSD7CL4111-480-RB