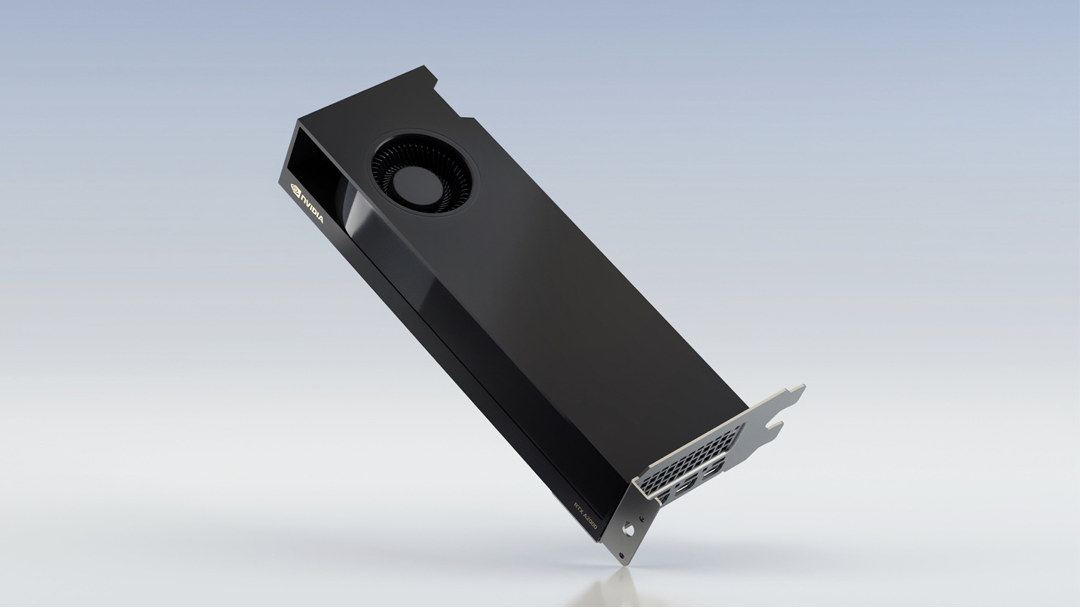 NVIDIA's RTX™ technology has undoubtedly revolutionized modern computer graphics workflows. By incorporating the latest AI-based features, hardware-accelerated ray-tracing capability, and physically accurate simulation, professionals around the world can now create stunning 3D designs, rendered in photorealistic fidelity, and perform complex scientific research faster than ever. By incorporating RTX technology into their product offerings, 70+ leading professional software applications are supercharged with amazing new capabilities and unrivaled performance when used with NVIDIA's RTX GPUs.
SIGGRAPH Announcement
During the SIGGRAPH August event this year, NVIDIA unveiled the latest addition to the Ampere-based GPU family, the powerful new NVIDIA RTX A2000. NVIDIA RTX A2000 represents the most affordable and most compact GPU that supports the full capabilities of RTX technology.