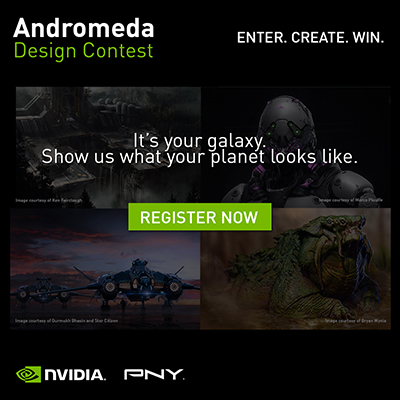 Brought to you by PNY Technologies, NVIDIA, CGSociety, Substance by Adobe, Quadspinner, 80 Level and CGMA
Deep in the Galaxy of Andromeda lies Planet Perseus, only recently discovered by astronomers and thought to be home to intelligent life.
Calling all creators! We need you to show us what your Perseus looks like. What airships, what creatures, what intelligent life, and what environments are to be found? You decide!