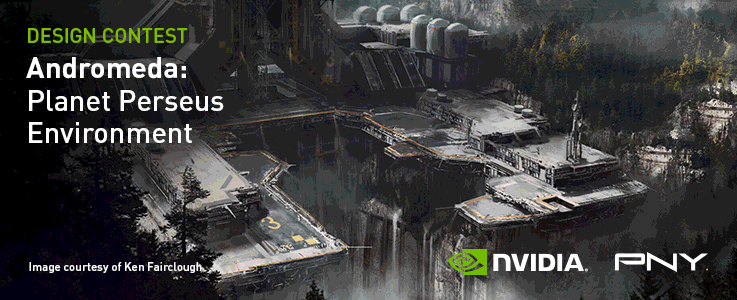 Brought to you by PNY Technologies, NVIDIA, CGSociety, Substance by Adobe, Quadspinner, 80 Level and CGMA
Deep in the Galaxy of Andromeda lies Planet Perseus, only recently discovered by astronomers and thought to be home to intelligent life.
Calling all creators! We need you to show us what your Perseus looks like. What airships, what creatures, what intelligent life, and what environments are to be found? You decide!
What will you create?
You have four different Andromeda Design Contests to choose from:
Planet Perseus Environment
Intelligent Life
Unknown Creatures
Airship Arrival
You can choose to do just one, all four, or anything in between. Get started today and have the chance to win great prizes including an NVIDIA® Quadro® RTX™ 4000 graphics board as well create some amazing pieces for your portfolio and have fun!
It's your galaxy. Show us what your planet looks like.
What are you waiting for?