NVIDIA's RTX™ technology has undoubtedly revolutionized modern computer graphics workflows. By incorporating the latest AI-based features, hardware-accelerated ray-tracing capability, and physically accurate simulation, professionals around the world can now create stunning 3D designs, rendered in photorealistic fidelity, and perform complex scientific research faster than ever. By incorporating RTX technology into their product offerings, 70+ leading professional software applications are supercharged with amazing new capabilities and unrivaled performance when used with NVIDIA's RTX GPUs.
SIGGRAPH Announcement
During the SIGGRAPH August event this year, NVIDIA unveiled the latest addition to the Ampere-based GPU family, the powerful new NVIDIA RTX A2000. NVIDIA RTX A2000 represents the most affordable and most compact GPU that supports the full capabilities of RTX technology.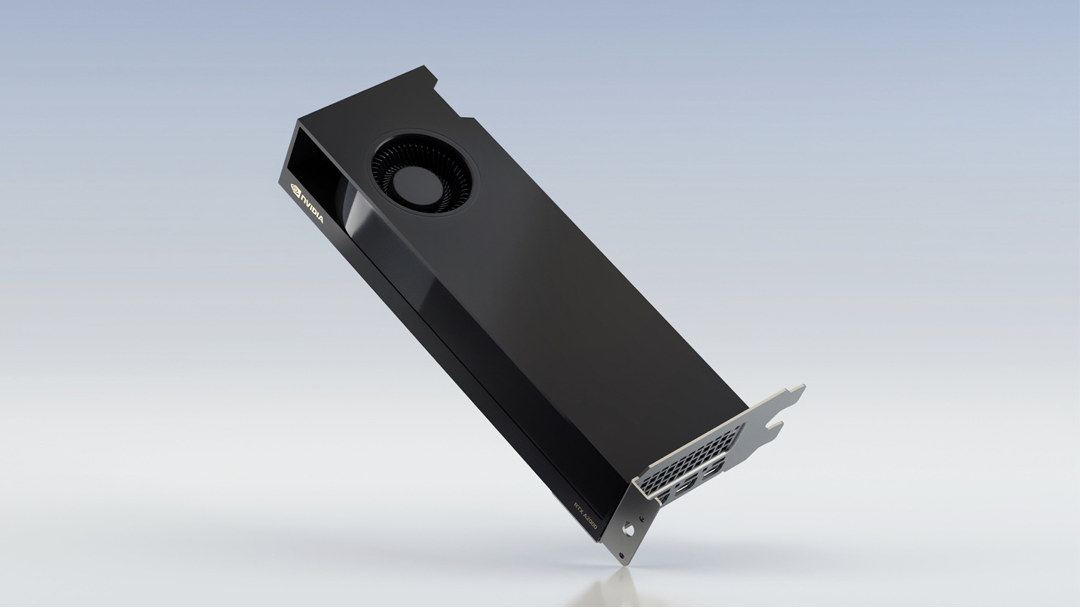 Improved Performance and GPU Memory Capacity
With 3328 CUDA Cores, 104 Tensor Cores, and 26 RT Cores, the RTX A2000 represents a giant leap in performance compared to the prior generation Pascal architecture-based P2200 and P2000 GPUs.
As part of a November 2021 product refresh NVIDIA extended the NVIDIA RTX A2000 product portfolio by offering a new 12GB version of the RTX A2000.
NVIDIA RTX A2000 12GB delivers twice the amount of GPU memory than the original 6GB NVIDIA RTX A2000, so a 3D artist or designer can work smoothly with larger 3D models, and create more complex scenes or assemblies, even when using complex geometries, sophisticated textures, and subtle lighting effects on 4K monitors or dual displays. Now you can design bigger, render faster, enjoy AI-enhanced features and work better with the NVIDIA RTX A2000 12GB pro graphics board.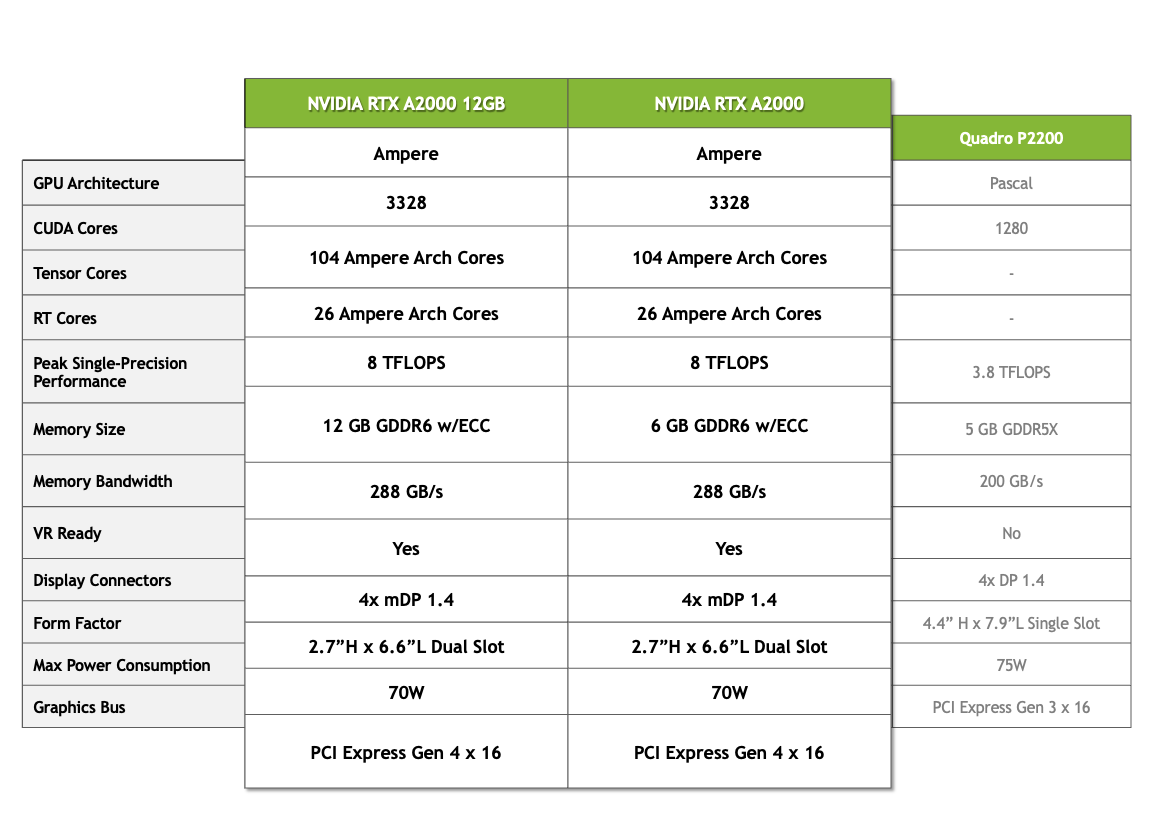 (Source: NVIDIA)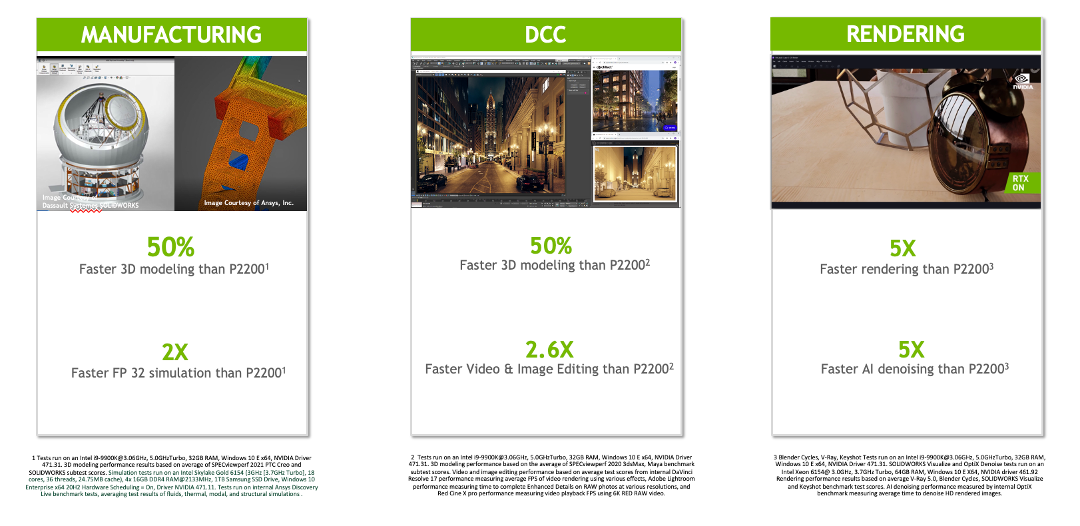 (Source: NVIDIA)
Compact Form Factor
The NVIDIA RTX A2000 is a dual-slot half-height form factor graphics card, with a TDP of only 70W so no auxiliary power is required. NVIDIA RTX A2000 is the ideal GPU upgrade for modern workstations requiring an RTX technology performance boost. NVIDIA RTX A2000 comes with a low-profile bracket pre-installed, but a full-height bracket is included in the package for compatibility with any system enclosure.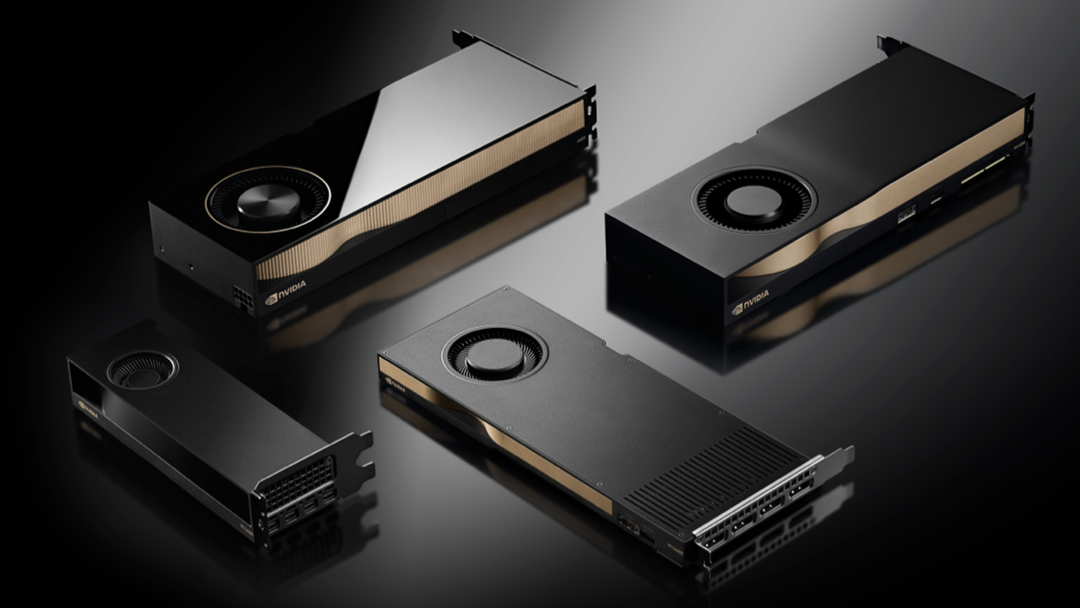 Unrestricted NVENC Encoding Sessions
Each NVIDIA RTX A2000 is equipped with four mDP connectors, supporting up to four 4K monitors at 120 FPS, or two 8K monitors at 60 FPS. NVIDIA RTX A2000 is also equipped with the latest NVENC engine supporting both H.264 and H.265 (HEVC) encoding and decoding. The NVIDIA RTX A2000 has no restriction on concurrent encoding sessions, which is great for broadcast and streaming applications.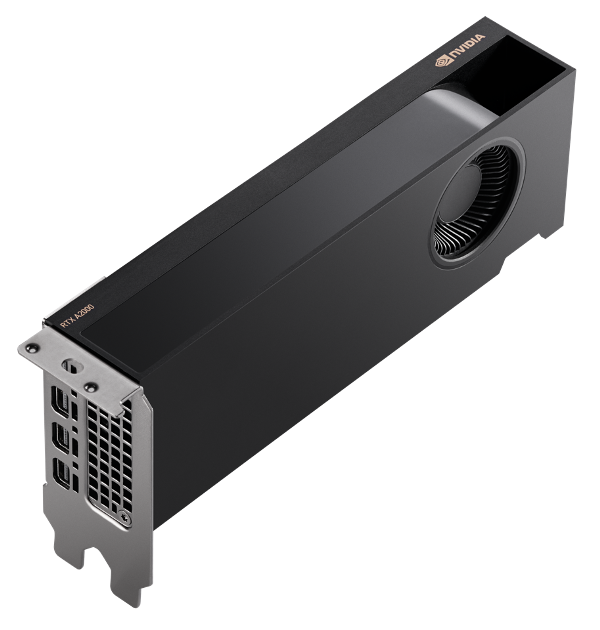 Feature Demonstration
In the video below, NVIDIA showcases the Neural Filter feature inside the latest Adobe Photoshop release, an AI-enhanced feature that leverages the power of GPUs like the NVIDIA RTX A2000. The video clearly demonstrates how quickly and easily the filter can be applied and how the NVIDIA RTX A2000 can take away hours of work this task would require if performed manually by a graphics professional.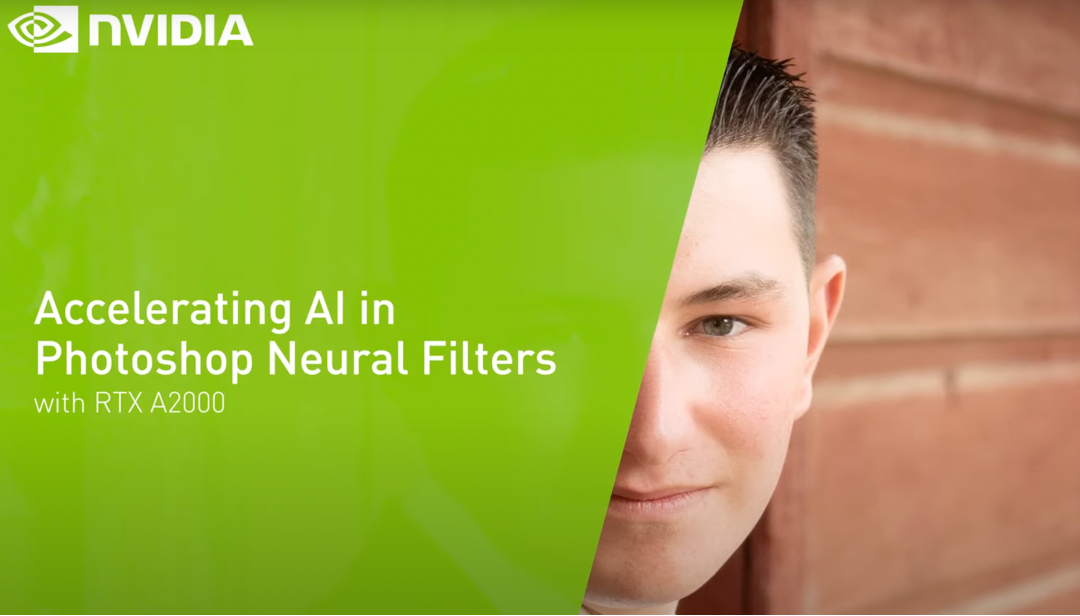 Video Link: https://youtu.be/WwCe9Woy1jw
Learn More and Purchase Your Own NVIDIA RTX A2000
To learn more about the highly efficient and highly flexible NVIDIA RTX A2000, please visit the product pages below:
https://www.pny.com/nvidia-rtx-a2000-12gb
NVDIA RTX A2000

https://www.pny.com/nvidia-rtx-a2000
For all your Data Center needs, including GPU, Memory, Flash Storage, High Speed InfiniBand and Ethernet Adapters, Switches and Interconnects, please contact your PNY Account Manager or contact gopny@pny.com.