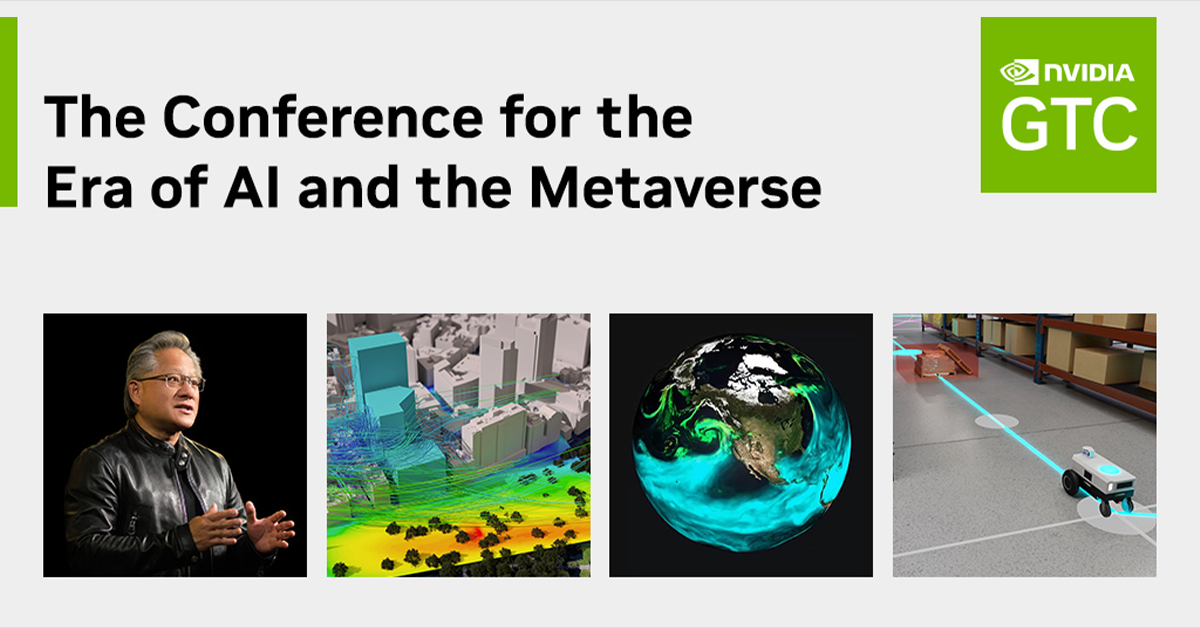 Future of AI, Graphics, and Computing Unveiled at NVIDIA GTC
PNY is now shipping two products announced at NVIDIA GTC 2023 — the NVIDIA RTX™ 4000 Small Form Factor (SFF) Ada Generation and the NVIDIA L4 Tensor Core GPU for data center use. More than 250,000 people registered for NVIDIA's flagship conference on AI and the metaverse, which included 650+ sessions from researchers, developers and industry leaders in virtually every computing domain, with a range of announcements in quantum computing, the metaverse, large language models, robotics, automotive and more. Let's start our GTC recap by covering these two new exceptional products.
NVIDIA RTX 4000 SFF Ada: Powering the Future of Compact, High-Performance Workstations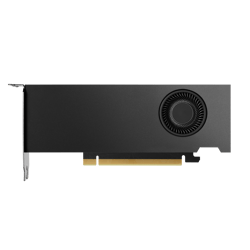 The NVIDIA Ada Lovelace architecture has been making waves with professional graphics users since its introduction, offering an unprecedented combination of performance, upgraded ray-tracing capabilities, enhanced AI features, and dramatic FP32 compute power. At GTC last month, NVIDIA unveiled a new addition to the lineup: the RTX 4000 SFF Ada Generation GPU. This compact yet powerful GPU is designed specifically for SFF workstations, and brings an outstanding level of performance, features, and capabilities to an even broader range of systems, since this board is also compatible with standard (ATX) enclosures. Here is what you need to know about this exciting and innovative new product:

Compact Size, Uncompromised Performance
The most striking aspect of the RTX 4000 SFF GPU is its small form factor design. NVIDIA managed to pack similar levels of performance offered by its larger counterparts, specifically the RTX A4000, into a compact low-profile, dual-slot width form factor. This makes it an ideal choice for professionals who want a powerful GPU that can fit into either SFF or ATX cases and other space-constrained systems without sacrificing application or pipeline performance. It even enhances the performance of the latest
NVIDIA Omniverse™ Enterprise
platform workflows by up to 4x.
All Advanced Ada Architecture Features at a Power Sipping 70W
The RTX 4000 SFF GPU is based on the cutting-edge NVIDIA Ada Lovelace architecture, which offers significant improvements in performance and power efficiency compared to previous generations. This new architecture allows the RTX 4000 SFF GPU to deliver exceptional performance at 4K resolution, along with enhanced ray-tracing capabilities for more realistic lighting, reflections, and shadows to catalyze your creativity — all while consuming only 70W!
DLSS3 and AI-Powered Performance Boosts
One of the standout features of the RTX 4000 SFF GPU is
NVIDIA Deep Learning Super Sampling 3
(DLSS 3) technology, which leverages AI-powered upscaling to provide higher frame rates and improved image quality in supported professional applications. The RTX 4000 SFF GPU provides a smoother, more immersive creative experience – and the opportunity to perform more creative iterations – without the need for additional hardware upgrades.
Efficient and Quiet Cooling
Despite its compact size, and in large part due to its incredible 70W power-efficient design, the RTX 4000 SFF GPU features an efficient cooling solution to keep temperatures in check during intensive design, simulation, rendering, AI, or compute sessions. Featuring a fansink design that ensures effective heat dissipation, the card maintains optimal performance even in smaller, more confined systems.
Expanding the RTX 4000 Ecosystem
With the release of the RTX 4000 SFF GPU, NVIDIA is expanding its ecosystem of low-profile GPUs, catering to a wider range of professionals and system builders. This new GPU not only offers top-tier professional performance but also opens up new possibilities for innovative, space-saving PC designs that don't compromise on power or capabilities.
Conclusion
The NVIDIA RTX 4000 SFF GPU exemplifies NVIDIA's commitment to providing high-performance professional solutions for all types of systems. By combining a compact form factor with the advanced capabilities of the Ada architecture and DLSS 3 technology, the RTX 4000 SFF GPU is poised to become a favorite among demanding professionals who value performance, space, and power efficiency. As NVIDIA continues to push the boundaries of what's possible in the professional arena, PNY expects even more exciting developments and innovations in the future. The NVIDIA RTX 4000 SFF Ada GPU is shipping now, so contact PNY for more information by contacting your
Account Manager
, emailing
GOPNY@PNY.COM
, or clicking
here
.
NVIDIA L4 GPU: Powering the Next Generation of Energy-Efficient Data Centers

As data centers continue to grow in size and complexity, the demand for energy-efficient, high-performance solutions has never been higher. NVIDIA has stepped up to the challenge with the introduction of the L4 Tensor CoreGPU. Designed specifically for data center applications, the NVIDIA L4 GPU brings a new level of power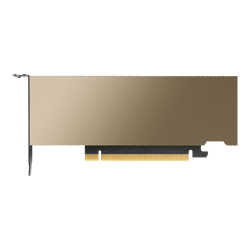 efficiency and performance to meet the ever-evolving needs of modern data centers. Here, we'll explore the key features and benefits of the NVIDIA L4 GPU unveiled at GTC.
Exceptional Power Efficiency
One of the standout features of the NVIDIA L4 GPU is its exceptional power efficiency. Built on the advanced Ada Lovelace architecture, the L4 delivers outstanding performance per watt, significantly reducing data center energy consumption. This not only helps operators save on energy costs but also contributes to a greener, more sustainable future for the industry.
High-Performance Computing Capabilities
The NVIDIA L4 GPU is designed to excel across workloads and applications, with elasticity that is increasingly critical in today's data centers. Equipped with a large number of CUDA cores, augmented by RT and Tensor Cores, along with 24GB of GPU memory, the L4 delivers universal, energy-efficient acceleration for video, AI, visual computing, graphics, virtualization, and more. Packaged in a low-profile form factor, the L4 is a cost-effective, energy-efficient solution for high throughput and low latency in every server, from the edge to the data center to the cloud.
Scalability for Growing Data Centers
To meet the need for scalability in modern data centers, the NVIDIA L4 GPU is designed to be easily integrated into existing infrastructure. It can be deployed in various configurations, allowing data center operators to optimize their systems for specific workloads and performance requirements. When coupled with NVIDIA virtual GPU software running on NVIDIA-Certified Systems, the L4 can be shared across multiple virtual machines from an on-premise data center or from the cloud, and scale as needed. This flexibility makes it an ideal solution for data centers of all sizes, from small-scale operations to massive, hyperscale facilities.
Enhanced AI and Machine Learning Performance
The NVIDIA L4 GPU is equipped with Tensor Cores, which are designed to accelerate AI and machine learning workloads. By leveraging NVIDIA AI Enterprise, an end-to-end NVIDIA AI software platform, enterprise customers can take advantage of the L4 GPU to achieve significant performance improvements for deep learning applications, enabling faster, more accurate training and inferencing for AI models.
Robust Ecosystem and Software Support
NVIDIA has cultivated a robust ecosystem around its data center GPUs, including software libraries, frameworks, and tools that are optimized for the L4 GPU. This ensures seamless integration with existing workflows and enables data center operators to leverage the full potential of the NVIDIA L4 in a wide range of applications.
Conclusion
The NVIDIA L4 GPU represents a major leap forward in energy efficiency and performance for data center applications. With its advanced Ada Lovelace architecture, scalable design, and dedicated AI acceleration features, the L4 is poised to become a key player in the data center industry. As the demand for more efficient, high-performance data center solutions continues to grow, the L4 stands ready to power the next generation of data centers, driving innovation and sustainability in the process. The NVIDIA L4 GPU is available for purchase today. You can learn more by contacting your
PNY Sales Representative
or contacting PNY at
GOPNY@PNY.COM
. A product landing page is also
available
.
Other GTC 2023 Announcements
The New NVIDIA H100 NVL GPU for High-End AI Inference
NVIDIA unveiled its latest flagship GPU, the
H100 NVL
, which brings two NVIDIA H100 PCIe boards together using NVIDIA NVLink interconnect technology. The new NVL version has 94GB of HBM3 memory per GPU for a total of 188GB of GPU memory. According to NVIDIA, H100 NVL is ideal for deploying massive LLMs like ChatGPT at scale and can deliver up to 12x faster inference performance at GPT-3 compared to the prior generation A100 at data center scale. This H100 system is expected to be released in the second half of the year.
NVIDIA Omniverse Updates
NVIDIA announced significant updates to Omniverse, a platform for building and operating metaverse applications. Some of the key takeaways include Omniverse's ability to unify and streamline infrastructure-as-a-service (IaaS) and platform-as-a-service (PaaS) functions. Plus, NVIDIA Omniverse Cloud will be hosted on Microsoft Azure. Omniverse Cloud is NVIDIA's full-stack cloud environment for developing, deploying and managing industrial metaverse applications. By hosting it on Azure, NVIDIA is increasing access to its service catalog, including tools like Isaac Sim, Replicator and Drive Sim.
While CAD software has been used for product design and engineering for decades now, this represents only part of the overall resources and time investment that go into product development. With Omniverse, NVIDIA is offering a full-stack IaaS to businesses, removing many barriers and unifying full product workflows, including not only design and engineering but also programming, validation, manufacturing and servicing of the product. Since NVIDIA Omniverse is based on RTX technology, these (and other) software enhancements will provide a powerful impetus for workstation graphics upgrades, since NVIDIA RTX GPUs are required in the workstation(s) being utilized. You can learn more about the latest NVIDIA Omniverse enhancements here.
NVIDIA Grace Hopper Superchip
The NVIDIA Grace Hopper Superchip is a breakthrough accelerated CPU architecture designed from the ground up for giant-scale AI and high-performance computing applications. The superchip will deliver up to 10x higher performance for applications running terabytes of data, enabling scientists and researchers to reach unprecedented solutions for the world's most complex problems.
Robotics and Edge AI Innovations
NVIDIA also showcased several advancements in edge AI and robotics during GTC, including Omniverse Cloud hosted on Microsoft Azure, which increases access to NVIDIA Isaac Sim, a platform for developing and managing AI-based robots. Also among the highlights were the new NVIDIA Jetson Orin Nano Developer Kit and availability of the full lineup of Jetson Orin modules offering a giant performance leap for edge AI and robotics applications. Additionally, the NVIDIA Clara Holoscan platform brings advanced AI capabilities to medical imaging and diagnostics, potentially revolutionizing healthcare with faster, more accurate diagnoses, and better patient outcomes.
NVIDIA also made a number of automotive related announcements, including showcasing how automakers are using NVIDIA AI and Omniverse as they digitalize every phase of the product lifecycle — including concept and styling, design and engineering, software and electronics, smart factories, autonomous driving and retail. To this end, BMW Group is using the Omniverse platform for building and operating industrial metaverse applications across its production network worldwide, including the planned electric vehicle plant in Debrecen, Hungary, which will open in 2025. In addition, the world's largest EV maker, BYD, is extending its use of NVIDIA DRIVE Orin across its mainstream vehicles, the Dynasty and Ocean series.
Summary
NVIDIA GTC demonstrated that breakthrough technologies — from new GPUs to robotics platforms — are impacting essentially every industry and enterprise, as AI adoption becomes a prerequisite to remaining competitive. Looking forward, PNY expects even more exciting developments from NVIDIA as it continues to define, implement, and shape the future of AI, graphics, and computing.