Our partnership with the National Geographic Society has opened our eyes to a number of amazing projects that they have spearheaded and National Geographic's Photo Camp ranks highly among those. Photo Camp is a series of photography workshops for youth from underserved communities that operates in the United States and abroad. Photo Camp is sponsored by the National Geographic Education Foundation (through funding from the Ferguson-Judge Fund), Special Projects, and Mission Programs, in partnership with VisionWorkshops, of Annapolis, MD.
PNY is proud to support this initiative by providing memory cards for the cameras utilized during the camps, and open the world of photography to groups of children who may not have had any previous experience in digital photography. With over 40 domestic and international camps since 2003, Photo Camp has worked with young people in such locations as Uganda, Mexico, India, Miami, New Orleans, New York, San Francisco, Pine Ridge Native American Reservation in South Dakota, Hawaii, Houston, and Washington D.C. Not only do the participants get to show their community from their perspective behind the lens, they are led by a host of world renowned National Geographic Photographers. These luminaries of the photography world have included such names as: Sam Abell, Annie Griffiths-Belt, Reza, Chris Rainier, David Burnett & Ed Kashi. This is truly a life changing program and we encourage you to explore more with the links below.
If you want to see what the Photo Camps are all about please take a look at a recent video, produced by VisionWorkshops Jim Webb.
The next Photo Camp takes place July 17-22 in the Florida Keys. To learn more about Photo Camp and explore photo galleries from previous camps, click here: http://photography.nationalgeographic.com/photography/photocamp
To make an online donation and help keep the kids behind the cameras, please click here. https://donate.nationalgeographic.org/SSLPage.aspx?pid=776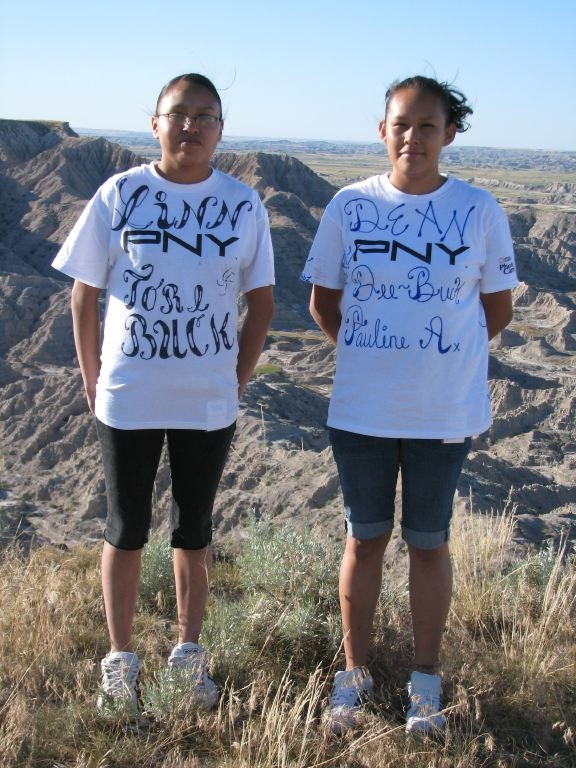 Teens from the 2008 Pine Ridge Indian Reservation Photo Camp -