Allison Shelley, freelance photographer, has been chosen as the recipient of the White House News Photographers 2011 Project Grant. The grant of $10,000, half from the WHNPA and a matching amount of $5,000 from PNY Technologies, will fund her project to examine and raise awareness on the health implications of adolescent childbearing in rural India. Every minute a woman dies from pregnancy-related causes according to The United Nations Population Fund. In developing countries maternal mortality is the leading cause of death for women of reproductive age. But when the mother is under the age of 15, she is five times more likely to die in pregnancy or childbirth than a woman in her 20's. Girls 15 to 19 are twice as likely to die in pregnancy.
"I would like to express my sincere thanks to WHNPA for awarding me this year's WHNPA project grant," Shelley said. "I am humbled and honored to follow in the footsteps of the distinguished past winners. In my first year as a freelancer, following many years as a staff photographer, I have learned the importance of external support. Even beyond the financial help, the validation of a project idea through such recognition is crucial for photojournalists. The WHNPA has always understood this concept, promoting member work at every turn through its annual exhibition, blog and grants.
This past year in Haiti I began part one of a larger project: investigating issues that endanger the health of expectant mothers around the world. This grant will allow me to move forward on part two, examining the health implications of adolescent childbearing in rural India. In Rajasthan, where I will be traveling, almost half of the women are married before the legal age of 18, and many give birth before their fifteenth birthday."
WHNPA Education Committee Chairman Pablo Martinez Monsivais, announcing the award commented, "All the members of the Education Committee strongly believe in Shelley's ability to achieve her objectives in raising awareness on adolescent childbearing."
Allison Shelley's images from rural India will eventually be integrated with a larger project and be part of a bigger awareness-raising campaign on the topic of maternal health.
"The world looks at photojournalists to bring to life the good and the bad of what our eyes can't see," said Tony Gomez, vice president of sales and marketing at PNY. "PNY congratulates Shelley and wish her the best as she uses her photos as the voice of these young women. Only through awareness and education will the mortality rate of this devastating epidemic cease."
Shelley said, "My heartfelt gratitude also extends to PNY Technologies whose matching funding will greatly expand the scope of the project, allowing me to team up with a writer/multimedia producer to create a full package that will include a written story and multimedia component."
In commenting about the grant award, White House News Photographers Association president Ron Sachs said, "The WHNPA is proud to award Allison with this grant and applauds her further investigation of this vital health issue. Through this partnership with PNY, Allison will capture images that will shape our understanding of human rights in less developed parts of the world. We wish Allison the best of luck and are looking forward to seeing her photos when she returns."
Click here to view Allison's slideshow.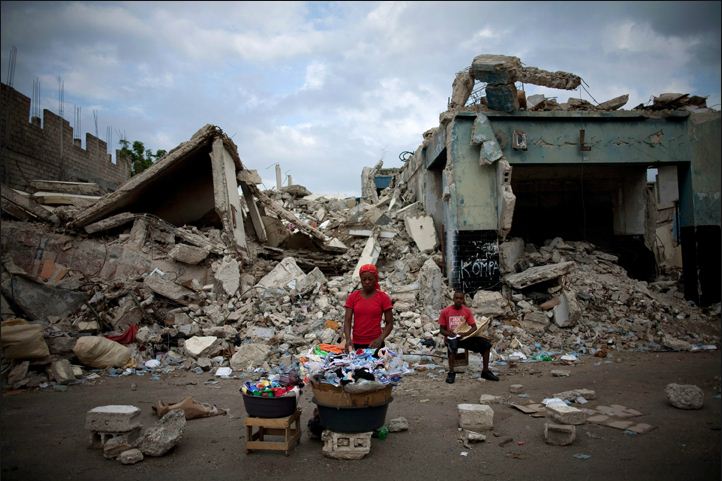 Image ©Allison Shelley