Visit PNY at SIGGRAPH 2013
PNY Booth # 731
Get The Advantage.
►PROFESSIONAL GRAPHICS
►SOLID STATE DRIVES
►MEMORY UPGRADES
We invite you to meet with our product specialists and receive a personalized demonstration to determine which PNY professional products will give YOU The Advantage. To arrange a meeting at the booth contact: bfp@pny.com
Make sure you visit the PNY booth and enter a drawing for your chance to win one of the following products: · NVIDIA Quadro K5000 · GeForce GTX 780 · Prevail Elite SSD 240GB SSD

Receive your Complimentary Ticket to SIGGRAPH 2013 here.

Learn more about PNY at SIGGRAPH 2013

We look forward to seeing you there!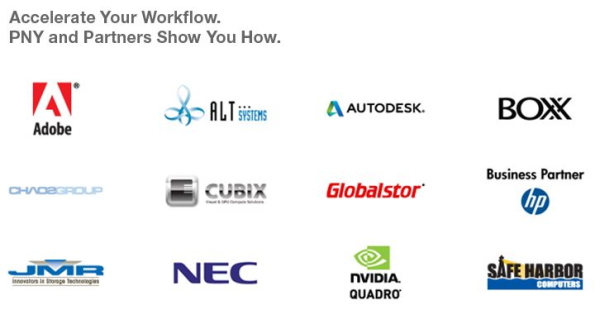 __________________________________________________________________