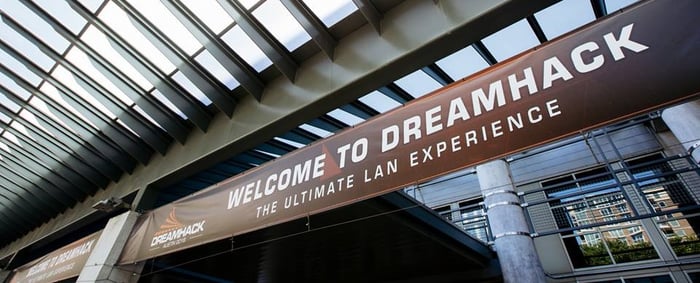 From May 6th-8th, DreamHack launched its first event for gamers in North America, and PNY was in attendance at the Austin Convention Center. The event centered around a massive LAN party and world class esport tournaments for prizes.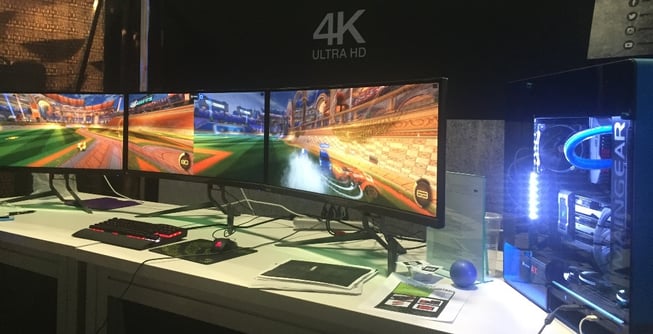 PNY and partner, MAINGEAR Computers, featured demonstrations of NVIDIA's VR-ready graphics cards in the booth at DreamHack. Three curved Acer Predator monitors showcased Rocket League in 4K surround, powered by NVIDIA GeForce GTX 980 OC in 3-way SLI in a RUSH desktop. We even had some attendees try out the multiplayer set up, with each player using 1.5 monitors.
Attendees were also able to take a turn trying out the Oculus Rift headset, powered by an impressive system featuring two GTX 980 OC setup in SLI in an F131 system. Both systems also featured PNY CS2211 SSDs and 16GB Kits of PNY Anarchy X DDR4 RAM. We found that no attendee was too young to play!