PNY CS2030 PCIE NVME M.2 SSD wins Silver Seal Award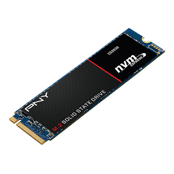 Designed as a simple and lightweight replacement drive for ultrabooks, laptops and desktop PCs, the CS2030 takes advantage of the PCle 3.0 x 4 interface and the NVMe protocol to achieve its high levels of performance.
"If you are in the market for a new mainstream NVMe SSD, you can confidently add this drive to your comparison list. We award the PNY CS2030 our Silver Seal." - The SSD Review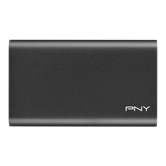 PNY Elite Portable SSD receives Editor's Choice Award
Designed to be small in size but big in performance the Elite Portable USB 3.0 SSD makes it easy for users to store and take data anywhere they go.
"As for price, performance and physical size, this SSD is a runaway bride. It is small; very small. It has the top performance one might expect for a USB 3.0 device." - The SSD Review