Returning after 2020's Parallel Dimensions and Expanding Dimensions contests, PNY was beyond excited to collaborate with Clint Jones again for another community rendering challenge. Clint is a director, photographer, visual effects artist, and now a full time YouTube educator that focuses on sharing his VFX knowledge weekly with his 780,000 plus followers.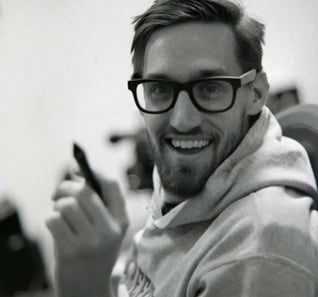 For the 2021 contest, Dynamic Machines which was co-hosted with NVIDIA, Clint certainly aimed high when he challenged his community to work together and build the largest 3D marble machine on YouTube. To participate, the contestants were asked to transform a blank 3D scene and convert it into an incredible environment using the tools of their choice, such as Blender or Cinema4D. In total, nineteen hundred 3D artists responded to Clint's call and together the team formed a combined 3D environment that takes a marble 3 hours and 35 minutes to traverse from beginning to the end.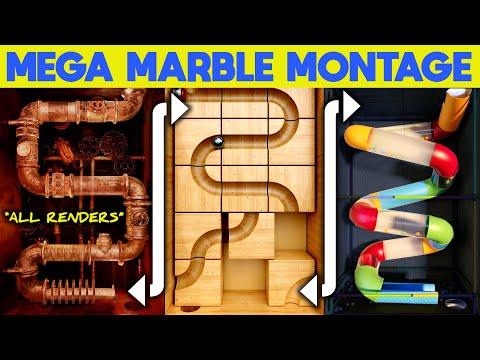 Clint himself also live-streamed over 10 hours on his YouTube channel to go over idea formation, scene setups and tested different design concepts live with his audience. To maximize these streams, Clint upgraded from the Turing-based NVIDIA® RTX™ 6000 to the latest Ampere architecture NVIDIA RTX A6000 professional graphics card.
Providing improved rendering performance, the NVIDIA RTX A6000 allowed Clint to rapidly test different design ideas during the live stream. Doubling the GPU memory from 24GB to 48GB GDDR6 allowed Clint to play with high fidelity assets in his favorite 3D tools without worrying about having an insufficient GPU frame buffer. To learn more about the NVIDIA RTX A6000 professional graphics board, please visit NVIDIA RTX A6000 product page: https://www.pny.com/nvidia-rtx-a6000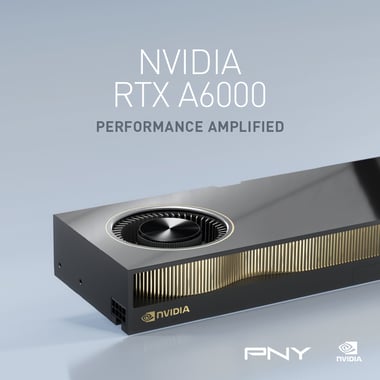 Now that the Dynamic Machines contest has concluded, we caught up with Clint to ask him a few questions.
PNY: This is the second time NVIDIA and PNY worked with you on community rendering challenges, Dynamic Machines was built on the success of Parallel Dimensions a year ago and with over 1900 submissions for Dynamic Machines, what can you say about the way your community responded to your recent challenge?
Clint: I couldn't be happier! To have so many talented and passionate artists take time out of their month to learn and grow together is such an honor and an extreme blessing. I'm especially proud of all the artists who decided to learn 3D for this challenge and push themselves in a fun way.
PNY: How do you feel now the challenge is over?
Clint: I'm feeling great actually. I put a ton of work into making sure the Top 100 and "All Renders" montages were as great as they could be, so seeing the internet share the hard work that went into them is awesome. 
PNY: Can you go over the software you used during your Dynamic Machine tutorial streams?
Clint: Maxon's Cinema 4D is my main piece of software. It's a very fun and user-friendly program for creating 3D imagery, with a massive community of helpful educators and creators. Otoy's Octane is the renderer I use, which generates the beautiful final image everyone sees. It controls the lights and materials as well. Outside of that, I use Photoshop to create concept art and graphics, and Pure Ref for gathering reference imagery to guide my creation process. 
PNY: Are there any key takeaways that you will remember from Dynamic Machines?
Clint: A walking 3D character was the focus of the last two challenges I hosted, and I match-cut between each submission in the final montages. For Dynamic Machines, we switched it up and focused on a simple marble instead, that the artists guided from point A to point B within a very specific window of time. 
In the end, all the renders were combined to give the illusion of one large render. I love the idea of artists working together on something like this, and am planning to take this idea, and continue breaking the mold for the next challenge. 
PNY: Is there anything you would like to change in future community challenges?
Clint: As long as the challenge prompts are enticing enough to inspire a bunch of 3D artists to come together and create something amazing, we're on the right track. 
At PNY, we simply love the NVIDIA RTX A6000 unparalleled performance, its improved specifications have proven an essential tool for professionals across the world. So, we just had to ask Clint about his NVIDIA RTX A6000 user experience.
PNY: It has been a couple months since you upgraded to the NVIDIA RTX A6000 professional graphics board. What are your thoughts on the RTX A6000 so far?
Clint: Oh it's incredible! I remember when I was using a single GTX 1070 thinking, my setup isn't that bad. Oh was I wrong.
PNY: Was the upgrade process simple? Did you run into any issues?
Clint: Super simple! It's just plug and play, nothing else to it. 
PNY: Given the A6000's Frame Buffer is exactly twice the size of the RTX 6000 and 8 times bigger than the GTX 1070. How has the bigger frame buffer benefited your workflows?
Clint: Well it's REALLY difficult to surpass the 48GB VRAM limit in Octane now. My most ambitious piece (created for my Alternate Realities challenge) came to 44GB's I think? I did everything I could to max it out.  
PNY: What advantages does the bigger frame buffer size provide you which you couldn't do before?
Clint: The most practical use is simply being able to create larger scenes. When I was on my 1070, I ran out of VRAM (8 GB) when I was recreating a Studio Ghibli scene. It was the trees that did the scene in. Now that same scene can be duplicated five to six times over in the same project. It's incredible how much better the NVIDIA professional RTX graphics cards are getting. 
PNY: Would you recommend NVIDIA Professional graphics boards to your peers and viewers?
Clint: Absolutely! It allows you to create with endless freedom. 
PNY: What is next for Clint now you have this setup?
Clint: Unreal Engine! I believe it's the future, and I'm amped to dive back in with the NVIDIA RTX A6000.
You will find shortcuts to all the montage videos as well as links to Clint's weekly contest streams for both Dynamics Machines (2021) and Parallel Dimension (2020) contests below. If you have suggestions on YouTube educators or influencers you would like to see NVIDIA and PNY collaborate with in the future, please leave a comment below.
2021 Dynamic Machines Playlist
PNY Landing Page: https://www.pny.com/dynamic-machines
Jaw-Dropping Collaborative 3D Marble Machine! https://youtu.be/Oszl95YWfbs
When 1,900 3D artists collaborate on one project https://youtu.be/b0-IkxXyhmY
Let's Build the Internet's Biggest 3D Contraption Together! Part 1 https://youtu.be/i4aI4uZcHiY
Let's Build the Internet's Biggest 3D Contraption Together! Part 2 https://youtu.be/7CAWPH-rg8w
Let's Build the Internet's Biggest 3D Contraption Together! Part 3 https://youtu.be/JCIxkebp4Po
2020 Parallel Dimensions Playlist
PNY Parallel Dimensions Landing Page: https://www.pny.com/parallel-dimensions
125 Artists Create Unique Renders From a Simple Prompt https://youtu.be/EdCvwmebWN0
3D Environment MasterClass Vol. 1 https://youtu.be/Wwz08xy5gbw
3D Environment MasterClass Vol. 2 | Landscapes & Shaders https://youtu.be/qNZ0TUcLeZE
3D Environment MasterClass Vol. 3 | Volcano Shader + Animated Steam https://youtu.be/FACvmHyGPIg
3D Environment MasterClass Vol. 4 | Foreground Objects and How to Tell a Story https://youtu.be/5FoOsVztm5U