Stop by the PNY booth to see why NVIDIA® Quadro® graphics solutions are the choice of broadcasters and creative professionals worldwide.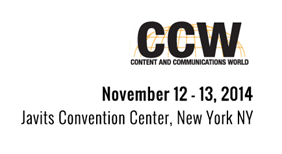 Make sure you visit the PNY booth and enter a drawing for your chance to win one of the latest NVIDIA Quadro professional graphics boards!
Booth Demonstrations will include:
On-Air HD Broadcast Graphics
VizRT on-air HD graphics demonstrations presented using Viz|Trio, a powerful 2D and 3D on-air broadcast character generator. The VizRT system harnesses the power of the NVIDIA Quadro GPUs to demonstrate the on-air quality demanded from VizRT's broadcast clients.
GPU-Enhanced Adobe Creative Cloud Workflows
NVIDIA Quadro graphics solutions support the broadest range of fast, fluid Adobe® Creative Cloud™ video and imaging workflows. GPU-accelerated features in Premiere® Pro, After Effects®, SpeedGrade, Photoshop and Illustrator make the creative process even more natural and responsive by simply upgrading to NVIDIA GPUs.
Real-Time 4K Playback with New GPU-Accelerated De-bayering
RED camera workflows are now accelerated using NVIDIA Quadro graphics boards with Adobe Premiere Pro CC, so video editors get real-time 4K playback with no dropped frames. CUDA-accelerated GPU de-bayering eliminates the need for a dedicated RED ROCKET card and simplifies system configuration while accelerating other stages in the workflow such as editing and rendering.
To schedule a meeting at CCW 2014 or to learn more about PNY's latest products and promotions contact our product specialists email gopny@pny.com.
Receive your Complimentary VIP Pass to CCW 2014
Your special VIP code (NY252) will automatically appear with your registration, giving you a FREE exhibits only pass. Offer valid through November 10th, 2014