February 5-8, 2017. Los Angeles Convention Center Los Angeles

SOLIDWORKS WORLD attendees will have the chance to see truly interactive raytracing powered by NVIDIA Quadro profession graphic solutions at the following PNY Partner Booths:
NVIDIA Booth # 628
BOXX Booth # 629
Puget Systems Booth # 201
See how NVIDIA Quadro GPUs power SOLIDWORKS® Visualize Professional, a suite of standalone software tools that combine industry-leading rendering capabilities with design-oriented features and workflow optimizations that enable easy and fast creation of visual content for designers, engineers, marketing and other content creators.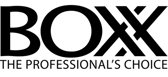 Using SOLIDWORKS? Discover which NVIDIA Quadro solution is right for you!