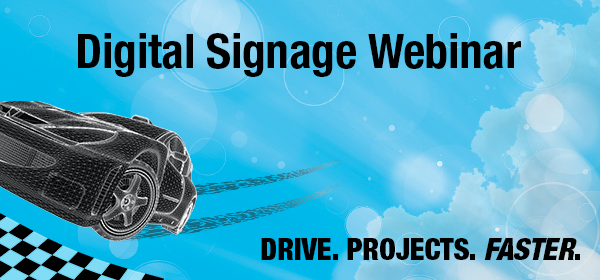 In this webinar on Thursday, February 25th, hosted by NVIDIA's industry expert Doug Traill, learn how NVIDIA Quadro and NVS professional graphics boards, Quadro Sync, and Mosaic™ can power high performance, feature rich, and cost effective digital signage solutions.
Large format high resolution displays are being utilized everywhere from corporate board rooms to NYC Times Square. NVIDIA professional graphics solutions provide unique features to make it easier to develop and install any large scale digital signage or visualization project.
-Topics Covered-
Digital Signage Ecosystem

Large Scale Visualization Systems
NVIDIA Professional Graphics Boards for Digital Signage and Visualization
Essential Driver and Software Features
NVIDIA Quadro Sync and Multi-Display Support
Open Q&A Session
Learn more about the session moderators and register here.