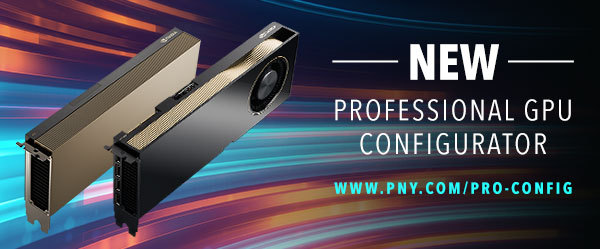 PNY provides designers, engineers, scientists and architects with cutting-edge NVIDIA® professional visualization and data center GPUs that boost their productivity, creativity, or reduce the time to insight and discovery.

From stunning industrial design, advanced special effects, complex scientific visualization, AI and big data analytics, or solving formerly intractable problems with HPC, NVIDIA Professional GPUs are the world's preeminent visual and accelerated computing platform - from the desktop to data center and the cloud.

To make it easier to select the right NVIDIA professional GPU, PNY has launched its new PNY Professional GPU Configurator. Whether you are selecting GPUs based on the specific hardware requirements, such as GPU-Memory Size, GPU Power Consumption, and key features such as Tensor Cores and NVLINK. Or simply trying to find the right GPUs for your ISV software suites or workflows, PNY Professional GPU Configurator is simple to use and ready to connect you directly with our experienced sales force.

Benefits:
For a quick overview of the Pro Configurator, watch the video:
For more in depth information read the Step by Step Guide: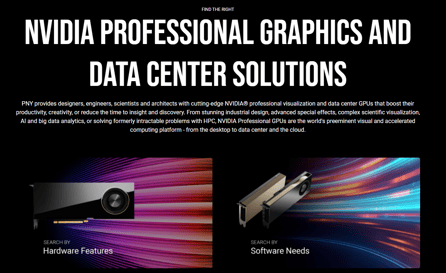 Step 1: Search by Feature or Workflows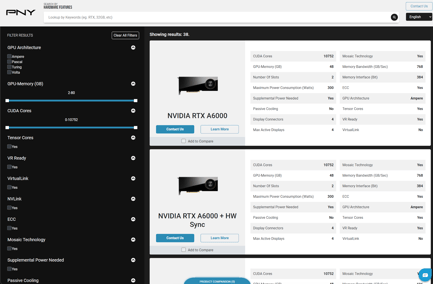 Step 2: Select the Desired Features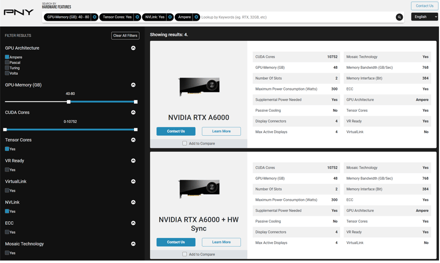 Step 3: Filter Result Based on Desired Features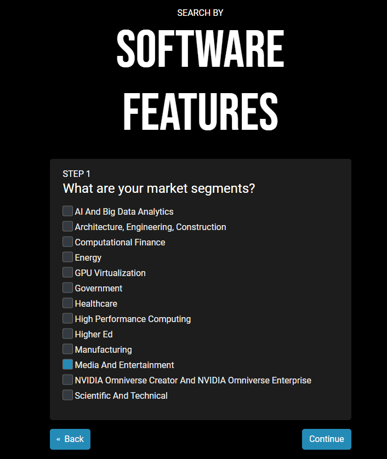 Step 4: Select Workflow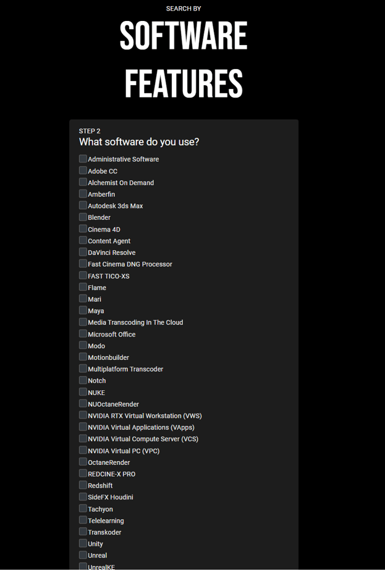 Step 5: Narrow Down with ISV Software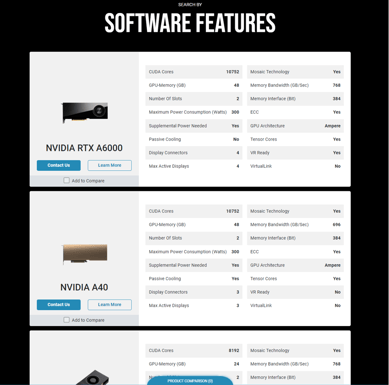 Step 6: Display Recommendations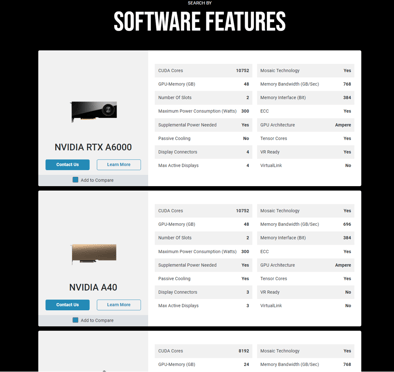 Step 7: Add to Comparison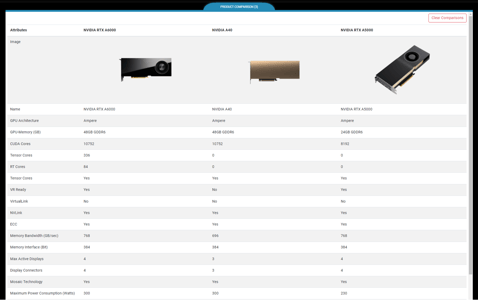 Step 8: Helpful Comparisons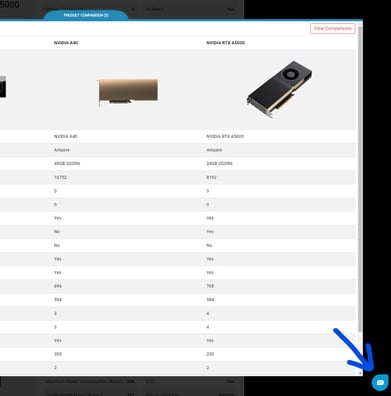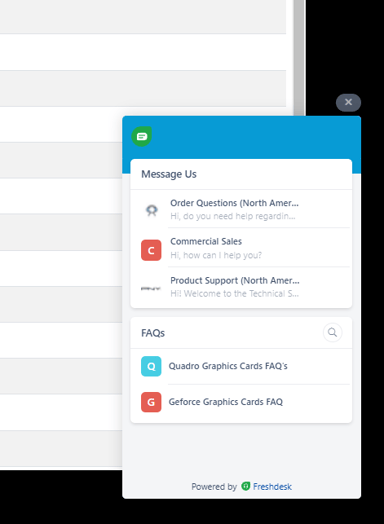 Step 9: Chat with Us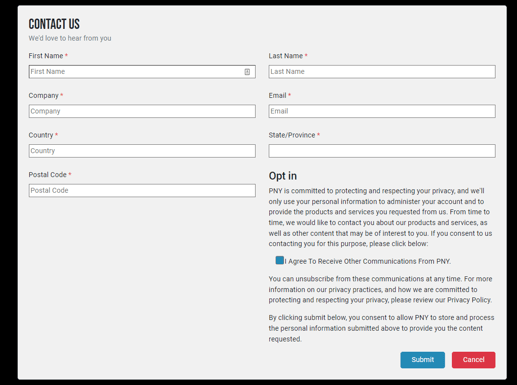 Step 10: Contact PNY
Make sure to check it out for yourself at www.pny.com/pro-config. If you need additional information you can also contact us at gopny@pny.com with more detailed technical, solutions, or use case questions. Also, check out the vast amount of information on NVIDIA RTX pro graphics products and solutions available on PNY's website.