When it comes to virtual production sets you have two options. Option one, which is ideal for entry level users is using a green screen and editing in your required virtual environment in post-production. Option two, which is used in professional studios, is an LED volume utilizing LED walls. Let's break down the two options and give you a first look at PNY's green screen studio and also cover how Vū, a state-of-the-art virtual production studio, is revolutionizing and democratizing virtual production with massive LED volumes.
PNY recently started hosting virtual events which required utilization of a green screen to implement virtual production. Our goal was to keep attendees engaged, enjoying, and learning from the experience of watching our virtual events. The process of creating PNY Pro's Virtual studio pushed us to do just that. We produce all our content using a green screen and then put in our virtual environment in post-production. Aside from videography, we use our new NVIDIA® RTX™ A4500 powered workstation to edit and produce our in-house content.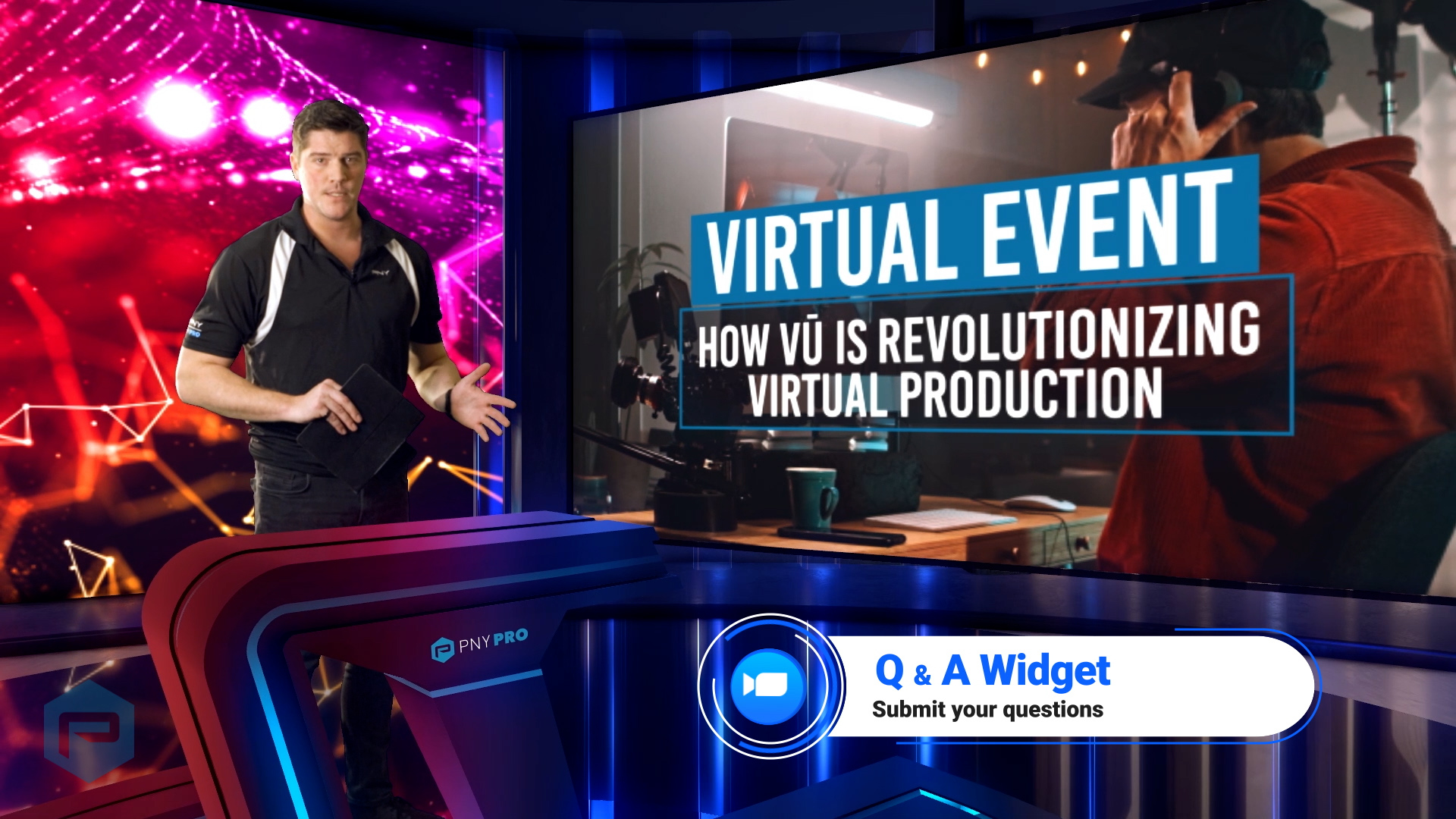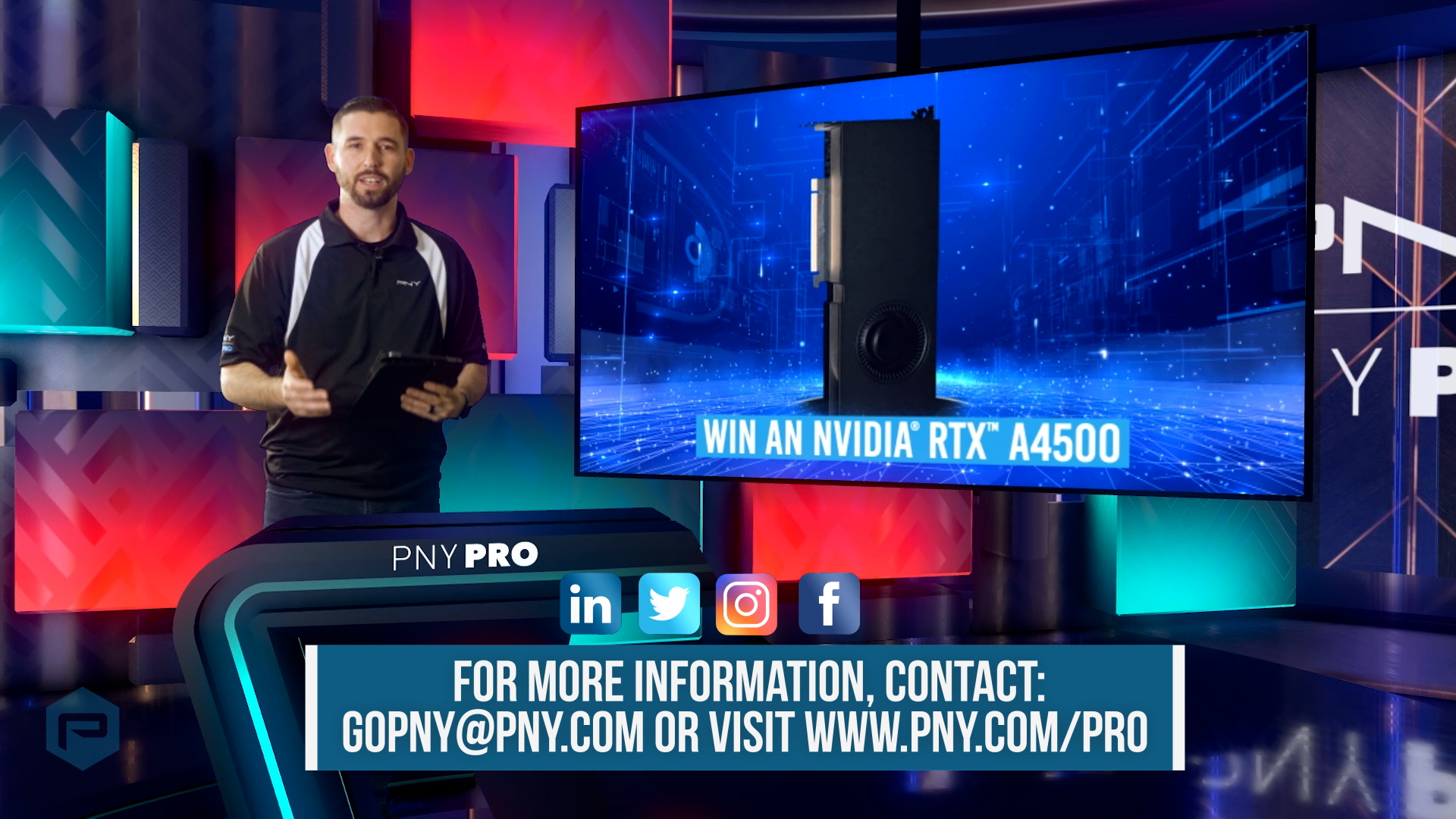 BUILD:
Here's a look at the build process of our virtual production workstation powered by an NVIDIA RTX A4500:

SPECS:
GPU: NVIDIA RTX A4500
Processor: Intel I9 12900k
CPU Cooler: Fractal Design Lumen S36
Mother Board: Pro Art Z690
Memory: XLR8 Gaming 32GB (16GBx2) MAKO DDR5 6200 MHz Kit
Storage: XLR8 Gaming 1TB CS3140 M.2 NVMe SSD
Power Supply: Be Quiet Dark Power 12
Case: Fractal Design Torrent
For even the most challenging professional entertainment scenarios, Vū has virtual studios that simulate real environments in immersive, large-format virtual studios with their cutting edge technology using LED volumes/walls giving their clients capabilities they never thought possible. Specializing in virtual production of commercial video, film and episodic television, Vū has a wealth of expertise optimizing workflows for virtual production, allowing them to push the boundaries of what is possible and let Vū's s clients focus their time and energy on the creative process.
See PNY's virtual studio in action by joining PNY, Puget Systems and Vū on December 8 for an informative virtual event discussing how NVIDIA RTX A6000 professional GPUs are enhancing virtual production pipelines, and what it takes to implement virtual production and LED volumes in modern studios. All attendees will be entered to win an NVIDIA RTX A4500.