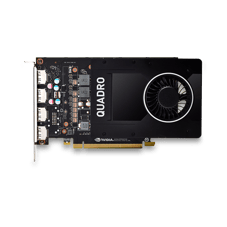 UPGRADE TO THE POWER OF NVIDIA QUADRO PASCAL
Does your work involve creating, rendering, or visualizing data and images? Heavy computation? Is hardware reliability important? Then this webinar is for you.

Learn how upgrading to the exciting new NVIDIA Quadro professional graphics solutions, powered by NVIDIA's Pascal™ GPU architecture will save you time, make you more money and allow you to be more competitive.
JOIN THE WEBINAR & LEARN:
How the new Quadro GPUs accelerate industry leading professional applications

spanning CAD/CAE to M&E, AEC, photorealistic rendering and Deep Learning (AI)

Which Quadro graphics boards are recommended for different use cases

Why you need a professional graphics solution vs consumer or IGP (Integrated Graphics Processors)

How

compute enabled GP100

is powering CAE (Computer Aided Engineering) and Deep Learning (AI)
All attendees will be entered into a drawing for a NVIDIA Quadro P2000.
Date: May 25, 2017
Time: 1:00PM EST / 10:00AM PST
Duration: 1 Hour