NVIDIA® RTX™ Technology is helping professionals around the world deliver their projects faster than ever before. Accelerated with the latest advances in AI, ray tracing, and simulation, over 100+ of the world's top 3D professional applications are now accelerated by NVIDIA RTX technology to enable incredible 3D designs, photorealistic renders, physically accurate simulations, and stunning visual effects.
PNY's WATCH2WIN has long been the foundation of PNY's online learning program for professionals looking to accelerate their workflows while boosting creativity and productivity. Visit www.pny.com/W2W to learn which of the NVIDIA RTX professional graphics solutions are right for your workflow and be entered into PNY's contest for a chance to WIN an NVIDIA Quadro RTX 4000 powered workstation from ATIPA.
Your Chance to Win an NVIDIA Quadro RTX 4000 Powered Workstation
The new WATCH2WIN offers many opportunities to garner entries for the Grand Prize, an NVIDIA Quadro RTX 4000 powered workstation from ATIPA. The more you watch, the more likely you are to win!
The NVIDIA Quadro RTX 4000 professional graphics board is equipped with 2304 CUDA Cores, 36 RT Cores, and 288 Tensors Cores, utilizes PNY's 32GB DDR4-3600 high-speed system memory, and a blazing fast PCIe 4.0 based PNY CS3140 1TB M.2 NVMe SSD, making this ATIPA workstation ideal for everything from media editing, to CAD, to virtual reality, or anything in-between.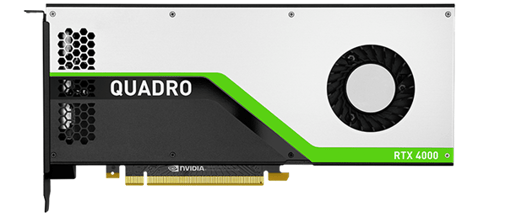 There are 24 ways you can get from one to five entries for the grand prize. The most entries are achieved by watching our short and informative videos which highlight the key benefits and advantages of using NVIDIA RTX GPUs in professional workflows for target markets such as Media and Entertainment, AI, and Rendering. Additional entries are earned by attending our insightful on-demand webinars or podcast which take a deep dive into how NVIDIA RTX GPUs are being used by industry-leading companies in fields ranging from Data Science through to Virtual Production.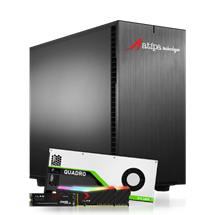 As an incentive to stay up to date with NVIDIA RTX product information, tips and tricks, and use cases, you can also earn entries by signing up to PNY's NVIDIA RTX-centric professional social platforms. We hope you enjoy this new and exciting way to learn more about NVIDIA RTX products and solutions.