Modern data centers are the backbones of rapid innovations. From scientific research, artificial intelligence to render the latest blockbuster TV series that exists in a universe far-far away, data centers around the world powered by NVIDIA® Data Center GPUs are helping researchers solve our most difficult scientific problems and helping professionals reimagine products at a record pace.
At the beginning of NVIDIA GTC Spring 2021, NVIDIA introduced A30, A16, and A10 GPU accelerators to broaden its data center lineup. Based on NVIDIA Ampere architecture, these new GPUs feature key innovations such as Third-Generation Tensor Cores, Second-Generation RT Cores, and Multi-Instance GPU (MIG) to allow faster AI training and inferencing, real-time raytracing, and improve utilization of the data center infrastructure.
NVIDIA A30

Versatile Compute Acceleration for Mainstream Enterprise Servers
The NVIDIA A30 Tensor Core GPU delivers a versatile platform for mainstream enterprise workloads, like AI inference, training, and HPC. With TF32 and FP64 Tensor Core support, as well as an end-to-end software and hardware solution stack, A30 ensures that mainstream AI training and HPC applications can be rapidly addressed. Multi-instance GPU (MIG) ensures quality of service (QoS) with secure, hardware-partitioned, right-sized GPUs across all of these workloads for diverse users, optimally utilizing GPU compute resources.
Bring accelerated performance to every enterprise workload with the NVIDIA A30 – versatile compute acceleration for mainstream enterprise servers. By combining fast memory bandwidth and low power consumption in a PCIe form factor optimized for mainstream servers, A30 enables elastic data centers and delivers maximum value for enterprises.
NVIDIA A30 Tensor Core GPU
SKU: NVA30TCGPU-KIT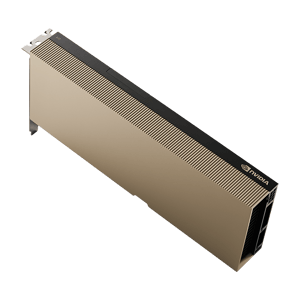 ---
NVIDIA A16 Developed for High-Density, Graphics-Rich VDI
Take remote work to the next level with NVIDIA A16, the ideal GPU for high-density, graphics rich VDI. Based on the latest NVIDIA Ampere architecture, A16 is purpose-built to achieve the highest user density, with up to 64 concurrent users per board in a dual slot form factor. Combined with NVIDIA Virtual PC (vPC) software, it enables the power and performance to tackle any project from anywhere. Based on the NVIDIA Ampere architecture, A16 provides double the user density versus the previous generation, while ensuring the best possible user experience.
Designed to meet the demands of the next generation of remote work, NVIDIA A16 has 4x the encoder throughput versus NVIDIA T4 to provide the best user experience, and flexibly supports heterogeneous user profiles on a single board.
NVIDIA A16 GPU
SKU: NVA16TCGPU-KIT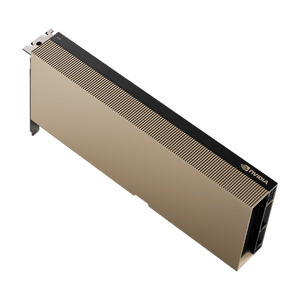 ---
NVIDIA A10 Tensor Core GPU Announced
The NVIDIA A10 GPU combines with NVIDIA RTX Virtual Workstation (vWS) software to bring mainstream graphics and video with AI services to mainstream enterprise servers, delivering the solutions that designers, engineers, artists, and scientists need to meet today's challenges.
Built on the latest NVIDIA Ampere architecture, the A10 combines second-generation RT Cores, third-generation Tensor Cores, and new streaming microprocessors with 24 gigabytes (GB) of GDDR6 memory – all in a 150W power envelope – for versatile graphics, rendering, AI, and compute performance. From virtual workstations, accessible anywhere in the world, to render nodes to the data centers running a variety of workloads, A10 is built to deliver optimal performance in a single-wide, full-height, full-length PCIe form factor.
NVIDIA A10 Tensor Core GPU
SKU: NVA10TCGPU-KIT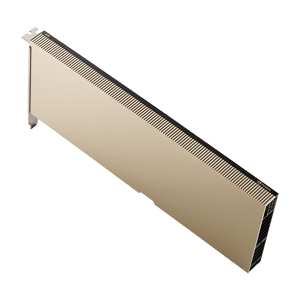 ---
Designed for 24 x 7 data center operations and driven by power-efficient hardware, NVIDIA A30, A16 and A10 are optimized for performance, durability, and longevity.
Additional information about the NVIDIA A30, A16 and A10 can be found at www.pny.com/datacentergpu or you can email PNY at gopny@pny.com.