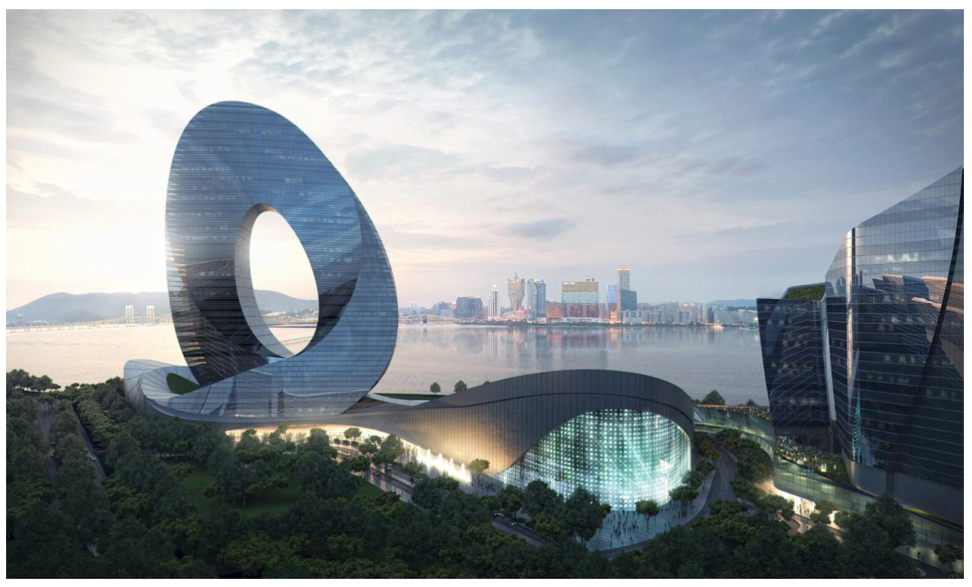 Image courtesy of KPF.
Written by BOB PETTE, Vice President of NVIDIA's Professional Visualization Product Group.
Quadro GV100 with Volta architecture brings unprecedented capabilities in deep learning and simulation to designers, engineers and scientists.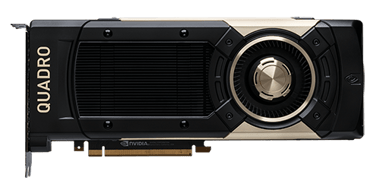 As demand for deep learning continues to gain momentum, it's already changing the way people work. Driving the next wave of advancement in deep learning-infused workflows is the NVIDIA Volta GPU architecture.
In his keynote address at the GPU Technology Conference 2018 in San Jose, NVIDIA founder and CEO Jensen Huang unveiled the new Volta-based Quadro GV100, and described how it transforms the workstation with real-time ray tracing and deep learning.
The Quadro GV100 addresses the growing demands of the world's largest businesses — in such fields as automotive, architecture, engineering, entertainment and healthcare — to rapidly deploy deep learning-based research and development, accelerate deep learning-enhanced applications, enable photoreal VR and provide secure, anytime, anywhere access.
Bringing unprecedented capabilities in deep learning, rendering and simulation to designers, engineers and scientists, the new products allow professionals to design better products in a completely new way. GPU-accelerated techniques, like generative design, and the ability to conduct complex simulations faster mean businesses can explore more design choices, optimize their designs for performance and cost, and consequently bring ground breaking products to market faster.
Innovate Without Restrictions
The new Quadro GV100 packs 7.4 TFLOPS double-precision, 14.8 TFLOPS single-precision and 118.5 TFLOPS deep learning performance, and is equipped with 32GB of high-bandwidth memory capacity. Two GV100 cards can be combined using NVIDIA NVLink interconnect technology to scale memory and performance, creating a massive visual computing solution in a single workstation chassis.
Other benefits of the GV100 include:
Easy implementation of deep learning development – Access the NVIDIA GPU Cloud container registry with GV100 or other high-end Quadro GPUs for a comprehensive catalog of GPU-optimized software tools for deep learning and high performance computing on any workstation.
Accelerated deep learning training and inferencing on a desktop workstation – Dedicated Tensor Cores and the ability to scale two GV100s for up to 64GB of HBM2 memory with NVIDIA NVLink provide the performance required for demanding deep learning training and inferencing applications.
Supercharged rendering performance – Deep learning-accelerated denoising performance for ray tracing provides fluid visual interactivity throughout the design process.
Ability to run complex 3D simulations – Fast double-precision coupled with the ability to scale memory up to 64GB accelerates solver performance in computer-aided engineering workflows.
Collaborate, design and create in immersive VR– Support for advanced VR features and massive on-board memory capacity means designers can use physics-based, immersive VR platforms such as NVIDIA Holodeck to conduct design reviews and explore complex photoreal scenes and products at scale.
Positive Early Reaction to the Quadro GV100
"With Adobe Sensei's AI and machine learning platform, we're enabling our creative and enterprise customers to solve digital experience challenges by working smarter, better and faster. The NVIDIA Volta GPU architecture that powers its new Quadro GV100 GPU is clearly a driving force in the evolution of AI. The speed and performance from NVIDIA's GPUs are helping our customers deliver amazing, real-time experiences at scale across platforms, leveraging Adobe Sensei capabilities." – Scott Prevost, vice president of Engineering at Adobe
"The capabilities of the new Volta architecture allow us to create and interact with mathematical models of extreme complexity which rival the accuracy of prohibitively expensive physics simulation, at a fraction of the cost. The new AI-dedicated Tensor Cores have dramatically increased the performance of our models and the speedier NVLink allows us to efficiently scale multi-GPU simulations." – Francesco "Frio" Iorio, director of Computational Science Research at Autodesk
"Design in the Age of Experience requires going beyond traditional methods to create a 'New Reality' experience for customers. To do this, designers must collaborate and create multisensory, real-world environments that enrich the customer experience. This requires serious GPU horsepower. That's why we are excited about the performance gains we've seen in 3DEXPERIENCE with the new Quadro GV100. The ability to scale two Quadro GV100 GPUs using NVLink, coupled with the performance enhancements of NVIDIA VR SLI, doubled our performance allowing us to seamlessly interact with massive datasets comprised of several hundred million polygons." – Xavier Melkonian, CATIA DESIGN portfolio director at Dassault Systèmes
"Our projects include the world's tallest towers, longest spans, most varied programs and inventive forms. Utilizing NVIDIA GPUs throughout our 3D visualization and VR workflow helps us discover the smartest solution to every project. AI opens up new possibilities for enhancing our traditional design process. That's why we are especially excited about the new Quadro GV100. It's not only equipped with enough memory for us to work on massive projects, but its power to accelerate AI is truly a game changer for us. It's as if we have an entirely new gear to speed up our projects and deliver higher quality results faster and more efficiently for our clients." – Cobus Bothma, applied research director at KPF
"When we tested the NVIDIA Quadro GV100, we saw a 3x performance improvement right out of the box. We can't wait to see what kind of performance levels we can achieve by tailoring our applications to really take advantage of it." – Paolo Emilio Selva, head of Software Engineering at Weta Digital
Availability
The NVIDIA Quadro GV100 is available immediately from PNY Authorized Resellers. For more information on the Quadro GV100, email gopny@pny.com.