At GTC 2021, NVIDIA went beyond its traditional GPU offerings by unveiling a new data center CPU, a next generation data processing unit, new DGX systems for AI computing, and new Ampere-architecture based GPU boards for professional workstations and the data center along with the upcoming general availability of NVIDIA Omniverse Enterprise.
NVIDIA: More Than Just A GPU Company
NVIDIA is positioning itself as the industry leader for accelerated computing, expanding beyond the GPU to sell new kinds of chips, products and solutions. NVIDIA revealed its plans at its virtual GTC 2021 event to become a three-chip company with a new Arm-based data center CPU that will debut in early 2023.
Offering a CPU is a strategic gambit for a company focused on GPUs for most of its 28-year history, but NVIDIA made its intentions of becoming a heterogeneous compute technology provider clear last year with its $7 billion acquisition of Mellanox Technologies, resulting in NVIDIA's line of BlueField data processing units.

NVIDIA is moving beyond its component provider roots, is aggressively expanding and enhancing its line of DGX appliances and DGX SuperPOD clusters for AI and HPC, and is making major new enterprise software investments to become the world's premiere next-generation data center vendor. And with NVIDIA Omniverse Enterprise, NVIDIA now has the world's first technology platform that enables global 3D design teams working across multiple software suites to collaborate in real-time in a shared virtual space.

Here are the 'must know' product announcements NVIDIA made at GTC 21, ranging from it's new data center CPU and BlueField-3 DPU to new DGX products and workstation and data center GPUs.

---
NVIDIA Launches Grace CPU for the Largest AI and HPC Workloads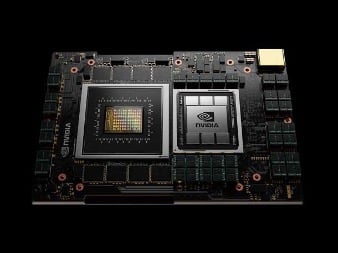 NVIDIA revealed an Arm-based data center CPU for AI and high-performance computing that will provide 10 times faster AI performance than than x86 CPUs for training giant NLP models. The new data center CPU is named Grace after computer programming pioneer Grace Hopper, and it's set for launch in early 2023. The CPU can deliver 900 GB/s of bi-directional bandwidth for CPU-to-GPU communication due to a next-generation NVIDIA NVLink interconnect that connects the Arm-based CPU and an Ampere GPU on Grace's SOC (System-on-Chip) implementation. Grace will use next-generation Neoverse CPU cores from Arm alongside an LPDDR5x memory subsystem, which the company said will provide double the bandwidth and 10 times better energy efficiency than competing offerings. NVIDIA CEO Jensen Huang committed the company to having road maps for GPUs, DPUs and CPUs, with architecture updates happening every two years, one year putting emphasis on x86 platforms and the second on Arm architecture offerings.
---
NVIDIA Introduces New NVIDIA DGX SuperPOD and DGX Station Subscription Service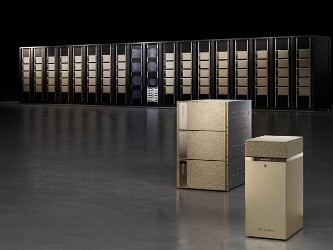 NVIDIA also announced a new version of its DGX SuperPOD reference architecture for AI supercomputers that introduces BlueField-2 DPUs to improve security and optimize workload performance with new CPU offload support. The company is also expanding DGX SuperPOD capabilities with NVIDIA Base Command, a new solution for allowing multiple users to securely access, share and operate DGX servers, making it easier to provision and schedule workloads. NVIDIA also announced the availability of its NVIDIA DGX Station A100 through a subscription program, with prices starting at $9,000 per month. The new DGX SuperPODs and Base Command will be available in the second quarter of this year. Subscription-based DGX Station A100 systems are available now (from NVIDIA or PNY EMEAI, PNY NALA does not sell DGX systems in North America).
---
NVIDIA RTX A5000 and RTX A4000 Professional Graphics Solutions Announced at GTC 21
The NVIDIA RTX™ A6000 has company! New NVIDIA pro GPUs are the perfect way to upgrade existing desktop professional PCs or workstations. Here's the scoop starting with a high-level positioning statement for each card, followed by market-specific information.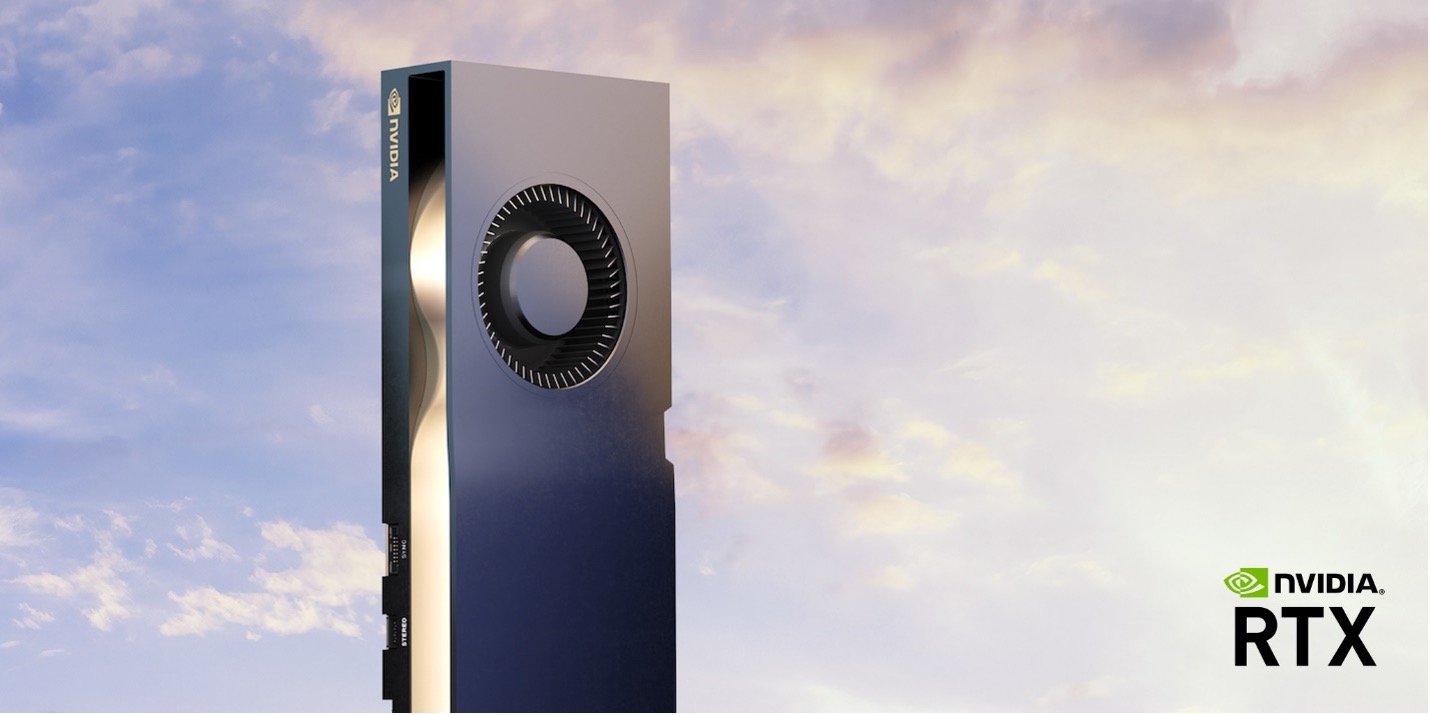 NVIDIA RTX A5000 Graphics Card | PNY PN VCNRTXA5000-PB
Perfectly Balanced. Blazing Performance.
Spearhead innovation from your desktop with the NVIDIA RTX A5000 graphics card, the perfect balance of power, performance and reliability to tackle complex workflows. Built on the latest NVIDIA Ampere architecture and featuring 24 gigabytes (GB) of GPU memory, it's everything designers, engineers, and artists need to realize their visions for the future.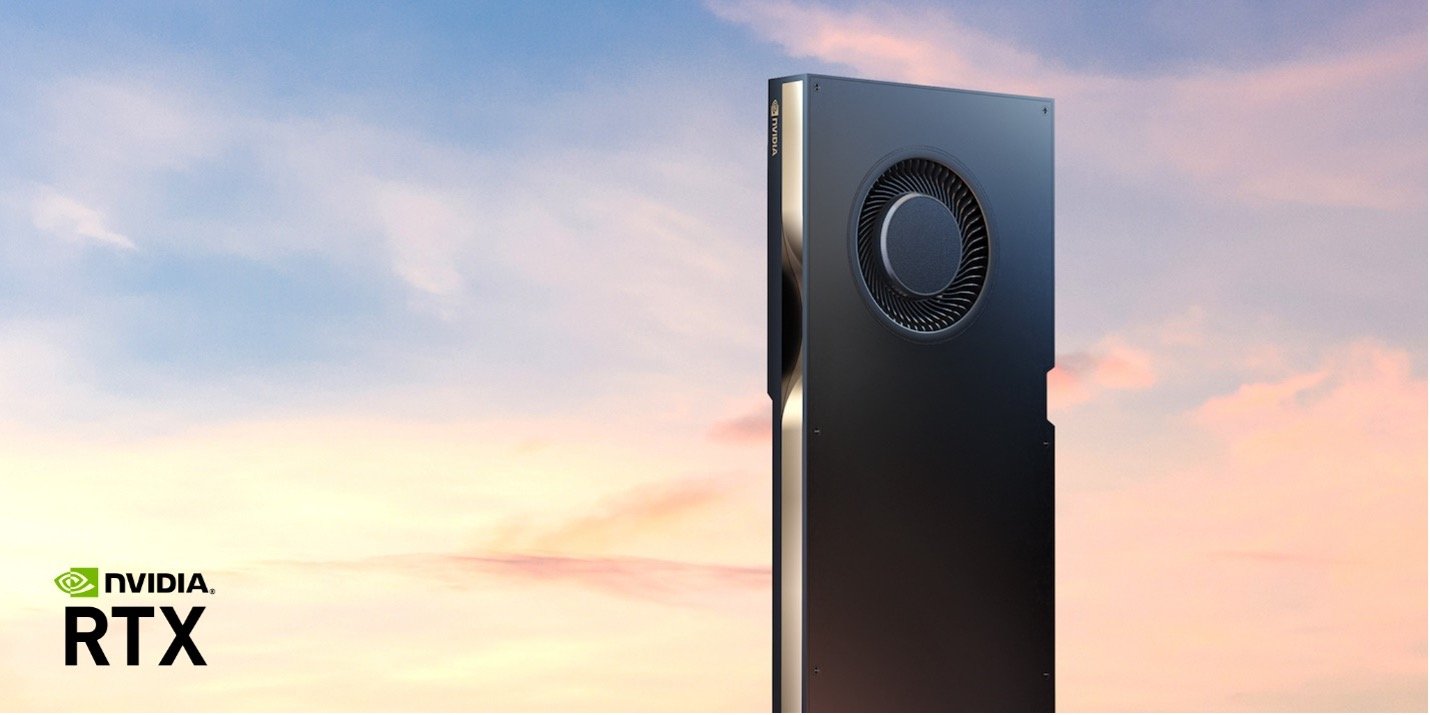 NVIDIA RTX A4000 Graphics Card | PNY PN VCNRTXA4000-PB
Sleek Design. Powerful Performance.
The NVIDIA RTX A4000 is the most powerful single-slot GPU for professionals, delivering real-time ray tracing, AI-accelerated compute, and high-performance graphics to your desktop. Engineer next generation products, design cityscapes of the future, and create immersive entertainment experiences with a solution that fits into a wide range of systems so your customers can work without limits.
---
NVIDIA RTX A5000 and RTX A4000 for Your Workflow
Second-generation RT Cores provide up to 2x the throughput of the first generation and enable concurrent ray tracing and shading. Design reviews can be accelerated to review high-fidelity visualizations with physically accurate materials, lighting, and reflections in real-time. This improved performance unlocks the ability to evaluate new product concepts rapidly and create stunning marketing content directly from computer-aided design (CAD) geometry.


Extend the power of engineering simulation throughout the design process with accelerated real-time structural, thermal, and fluid flow analysis software tools. Engineers can evaluate the impact of design changes instantly to iterate at the speed of light and revolutionize the performance of their designs. The NVIDIA Ampere architecture based CUDA cores bring up to 2.5x the single-precision floating point throughput and 2.5x improved power efficiency compared to previous generations, unlocking new potential for the industry.


The large amount of GDDR6 GPU memory with optional ECC (Error Correction Code) allows mechanical engineers and engineering analysts to work with large assemblies in their CAD package of choice. Third-generation NVIDIA NVLink can connect two RTX A5000s to provide up to 48 GB of combined GPU memory, so industrial designers, mechanical engineers, and engineering analysts can tackle complex workloads. The RTX A4000 does not support NVLink.
AEC teams equipped with the RTX A5000 or RTX A4000 can work with large 3D models and complex building information modeling (BIM) data sets, so architects, designers, and engineers can tackle large, complex workloads, ranging from design reviews to virtual construction rehearsals, all in immersive VR.


Second-generation RT Cores provide up to 2x faster ray tracing performance compared to the previous generation and enable concurrent ray tracing and shading. Design teams and architectural visualization specialists can make design decisions faster by quickly iterating on high-fidelity renders using physically accurate shadows, reflections, and materials in real-time.
Iterate more, render faster, and gain distinct advantages over CPU rendering, from previsualization through final frames. The NVIDIA RTX A5000 and RTX A4000 implement second-generation RT Cores to improve ray-tracing performance by up to 2x, enabling higher-fidelity workflows from batch and final frame rendering to virtual production.


Since the NVIDIA RTX A5000 and RTX A4000 implement larger amounts of GPU memory, studios can work in real-time with complex geometries, high-resolution textures, and sophisticated lighting. Third-generation NVIDIA NVLink can connect two RTX A5000s (RTX 4000 does not support this feature) to provide up to 48 GB of combined GPU memory, so artists can work interactively with extremely large models or scenes with photorealistic results.


Dramatically accelerate production pipelines with third-generation Tensor Cores. New Tensor Cores provide up to 10x the training throughput, with hardware support for structural sparsity, over the previous generation. Many creative applications have adopted AI-accelerated features that can aid artists with time-consuming tasks such as up-scaling video, denoising renders, enhancing audio, and retiming video (e.g. slow motion). Apps like Autodesk Flame, Adobe Premiere Pro, and Blackmagic Design DaVinci Resolve already take advantage of Tensor Cores to accelerate content creation tasks.
Scientific Visualization
With real-time ray-tracing capabilities, RTX A5000 or the RTX A4000 enable the creation of the most vivid GPU-accelerated renders, providing valuable insights to scientists and researchers faster than ever before.
Dedicated deep learning hardware (Tensor Cores) in the RTX A5000 and RTX A4000 helps researchers create new AI-augmented technologies for solving the most difficult problems or deploying AI-integrated solutions to drive discoveries and push the boundaries of knowledge forward.


VR enables scientists to gain insights only available in immersive environments. NVIDIA RTX A5000 and the RTX A4000 support the resolutions required by next-generation HMDs, and advanced technologies like Variable Rate Shading (VRS), which enables foveated rendering with eye-tracking VR HMDs, to place the most detail wherever the researcher is looking, resulting in greater visual fidelity and efficient GPU use.
NVIDIA RTX A5000 and RTX A4000 are Available to Order Now!
The exciting new NVIDIA RTX A5000 and RTX A4000 professional graphics boards are available to order now. If you have any questions or need additional information please contact your PNY Account manager, email gopny@pny.com, or visit www.pny.com/nvidia-rtx.
---
Exciting New NVIDIA Data Center GPUs Launched at GTC 21
The NVIDIA A100 and A40 have been complemented with the NVIDIA A30, A16, and A10. Each of these new data center GPUs works with powerful NVIDIA vGPU solutions to bring the latest NVIDIA accelerated graphics, rendering, AI, and HPC capabilities to remote workers from secure data center infrastructure. Here's a brief overview of the new products.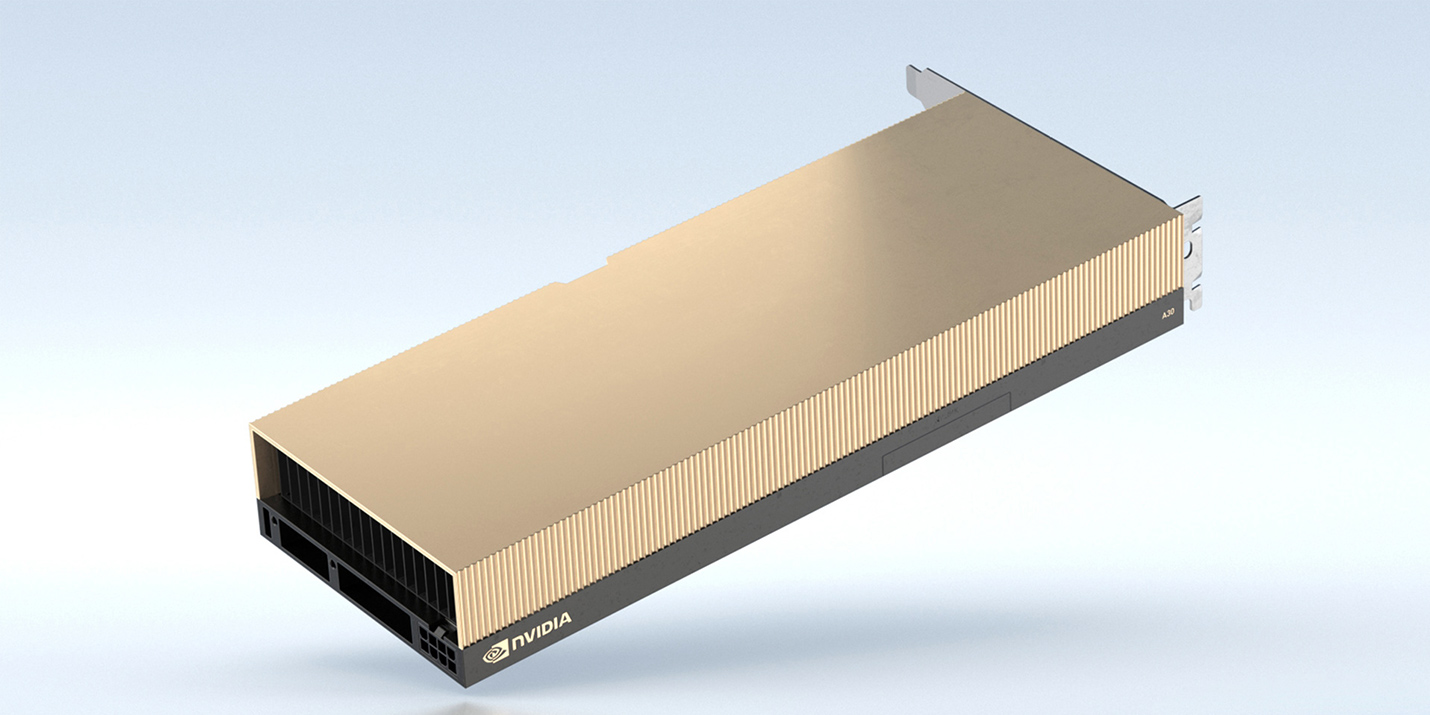 NVIDIA A30 Tensor Core GPU | PNY PN NVA30TCGPU-KIT
Versatile Compute Acceleration for Mainstream Enterprise Servers.
Bring accelerated performance to every enterprise workload with NVIDIA A30 Tensor Core GPUs. With NVIDIA Ampere architecture Tensor Cores and Multi-Instance GPU (MIG), it delivers speedups securely across diverse workloads, including AI inference at scale and high-performance computing (HPC) applications. By combining fast memory bandwidth and low-power consumption in a PCIe form factor optimized for mainstream servers, A30 enables an elastic data center and delivers maximum value for enterprises.
The NVIDIA A30 Tensor Core GPU delivers a versatile platform for mainstream enterprise workloads, like AI inference, training, and HPC. With TF32 and FP64 Tensor Core support, as well as an end-to-end software and hardware solution stack, A30 ensures that mainstream AI training and HPC applications can be rapidly addressed. Multi-instance GPU (MIG) ensures quality of service (QoS) with secure, hardware-partitioned, right-sized GPUs across all of these workloads for diverse users, optimally utilizing GPU compute resources.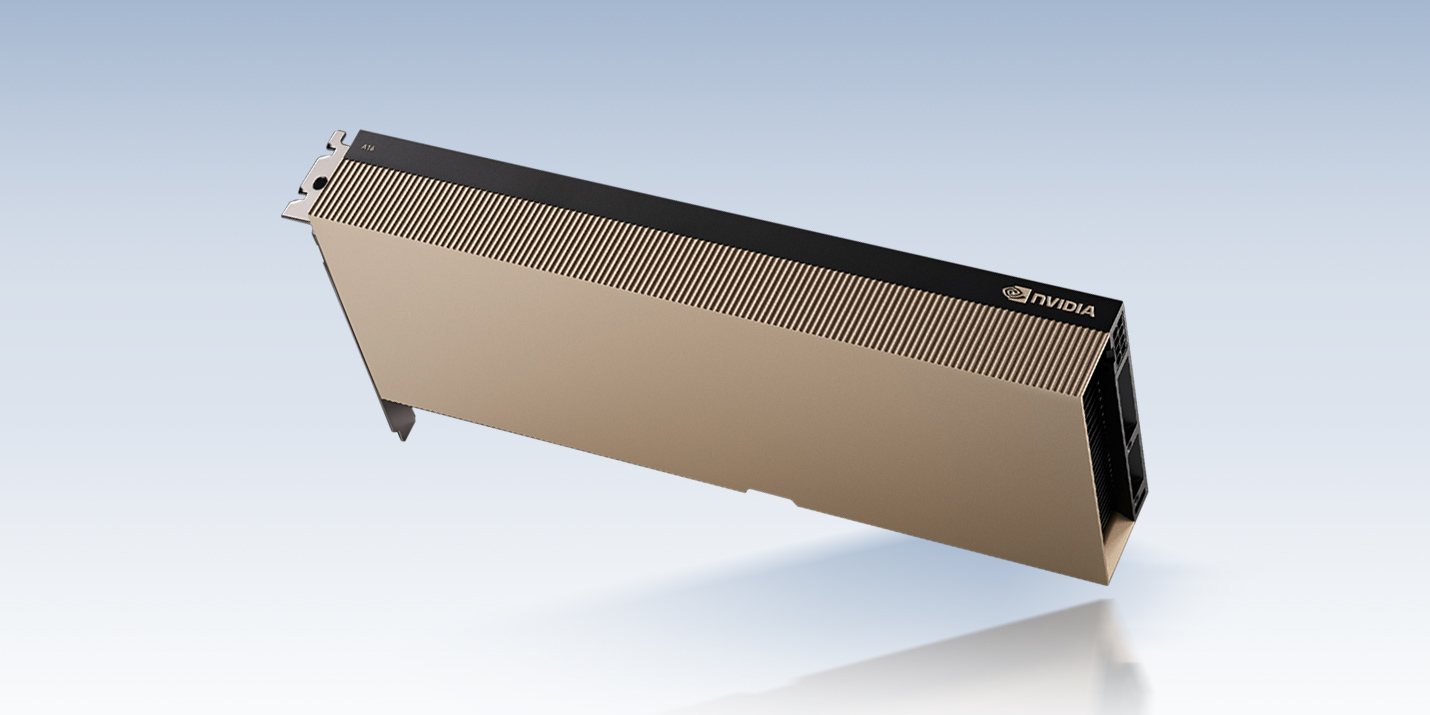 NVIDIA A16 GPU | PNY PN NVA16TCGPU-KIT
Unprecedented User Experience and Density for Graphics-Rich VDI
Take remote work to the next level with NVIDIA A16, the ideal GPU for high-density, graphics rich VDI. Based on the latest NVIDIA Ampere architecture, A16 is purpose-built to achieve the highest user density, with up to 64 concurrent users per board in a dual slot form factor. Combined with NVIDIA Virtual PC (vPC) software, it enables the power and performance to tackle any project from anywhere. Based on the NVIDIA Ampere architecture, A16 provides double the user density versus the previous generation, while ensuring the best possible user experience.
Designed to meet the demands of the next generation of remote work, NVIDIA A16 has 4x the encoder throughput versus NVIDIA T4 to provide the best user experience, and flexibly supports heterogeneous user profiles on a single board.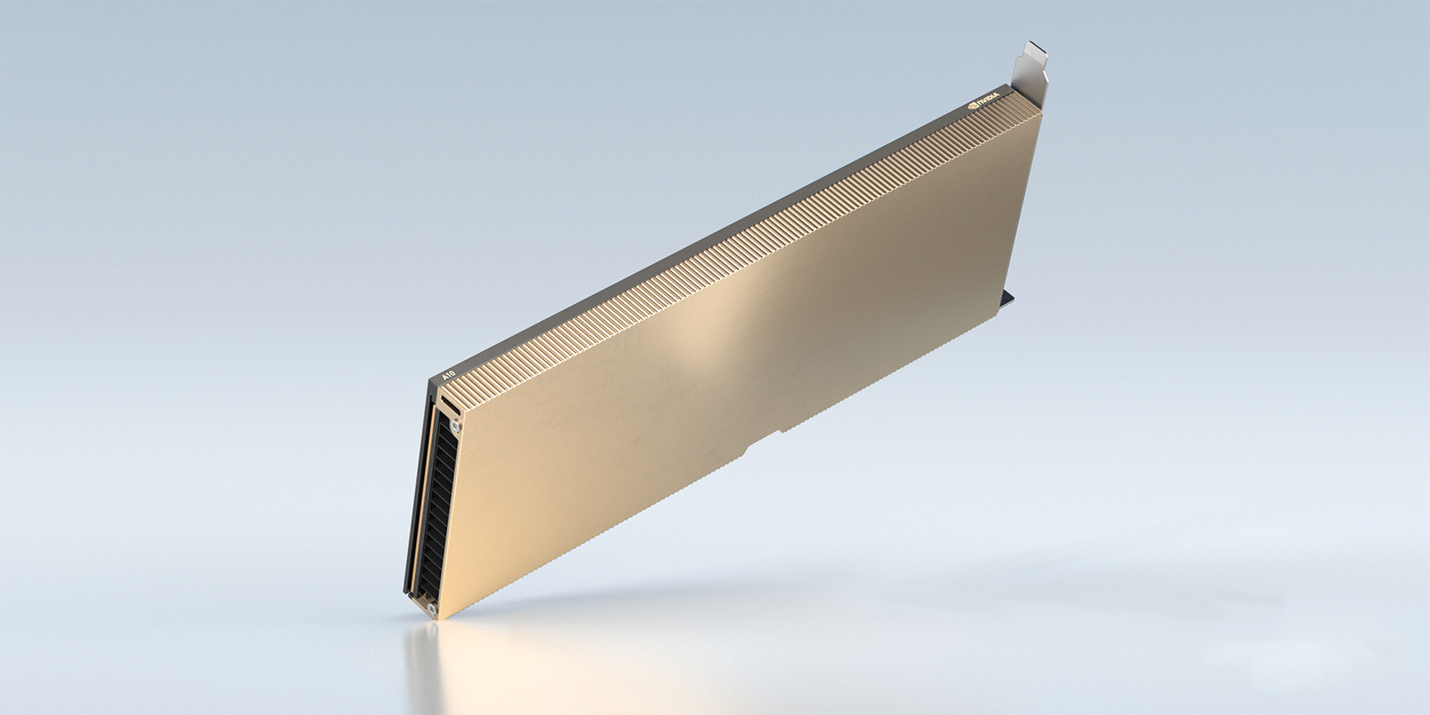 NVIDIA A10 Tensor Core GPU | PNY PN NVA10TCGPU-KIT
Accelerated Graphics and Video with AI for Mainstream Enterprise Servers
The NVIDIA A10 Tensor Core GPU combines with NVIDIA RTX Virtual Workstation (vWS) software to bring mainstream graphics and video with AI services to mainstream enterprise servers, delivering the solutions that designers, engineers, artists, and scientists need to meet today's challenges. Built on the latest NVIDIA Ampere architecture, the A10 combines second-generation RT Cores, third-generation Tensor Cores, and new streaming microprocessors with 24 gigabytes (GB) of GDDR6 memory – all in a 150W power envelope – for versatile graphics, rendering, AI, and compute performance. From virtual workstations, accessible anywhere in the world, to render nodes to the data centers running a variety of workloads, A10 is built to deliver optimal performance in a single-wide, full-height, full-length PCIe form factor.
NVIDIA A10 is supported as part of NVIDIA-Certified Systems, in the on-prem data center, in the cloud, and at the edge. NVIDIA A10 builds on the rich ecosystem of AI frameworks from the NVIDIA NGC catalog, CUDA-X libraries, over 2.3 million developers, and over 1,800 GPU-optimized applications to help enterprises solve the most critical challenges in their business.
---
NVIDIA Omniverse – Creating a New Era of Collaboration and Simulation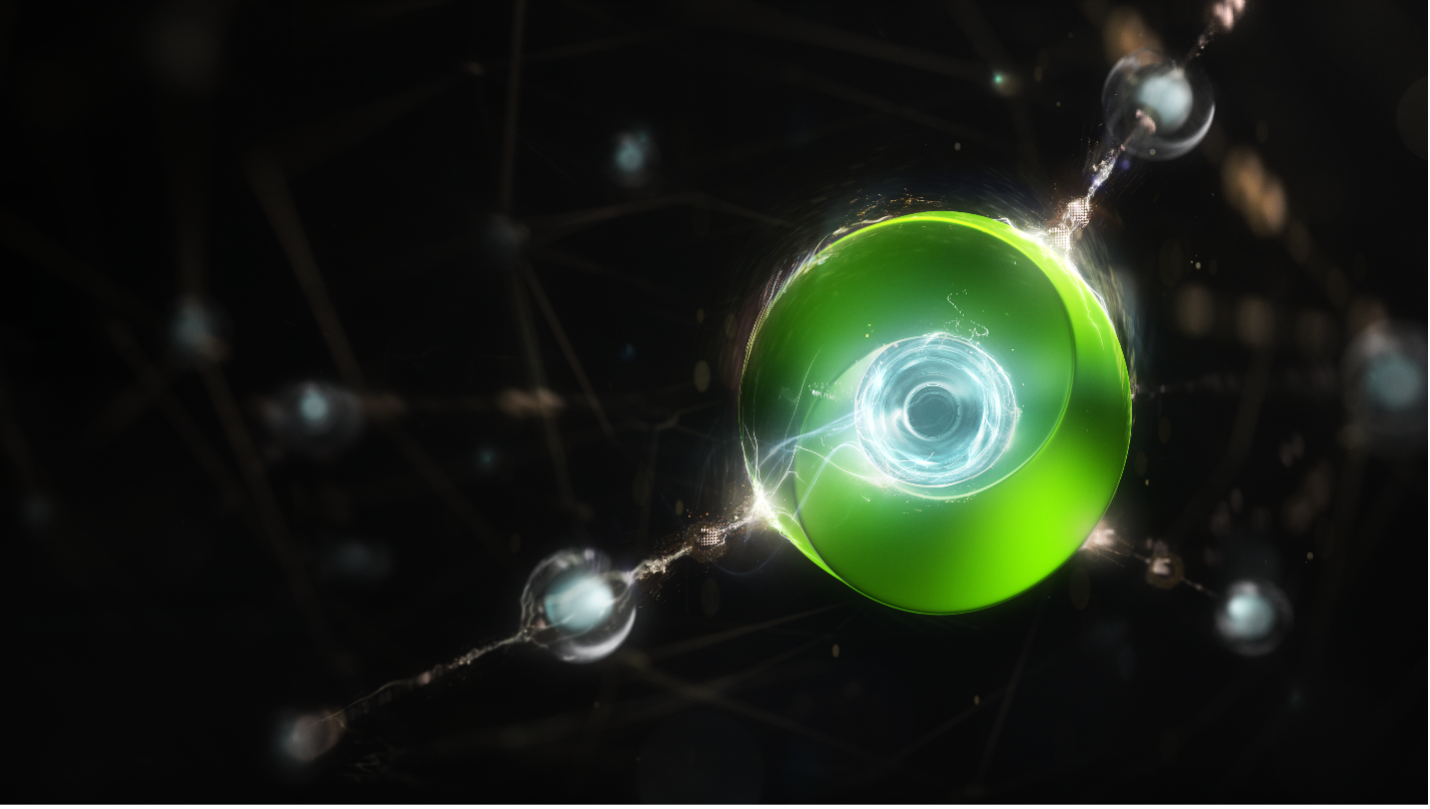 Although NVIDIA Omniverse™ was announced before GTC, what was announced was NVIDIA Omniverse Enterprise. NVIDIA Omniverse is an open platform built for virtual collaboration and real-time physically accurate simulation. Complex creator, designer, and engineering visual workflows are transformed as users and teams connect major design tools, assets, and projects for collaborative iteration in a shared virtual space.
Omniverse Enterprise is the world's first technology platform that enables global 3D design teams working across multiple software suites to collaborate in real-time in a shared virtual space.
NVIDIA Omniverse Enterprise makes it possible for 3D production teams — which are often large, diverse in skills and geographically dispersed — to work seamlessly together on complex projects. Rather than requiring in-person meetings or exchanging and iterating on massive files, designers, artists and reviewers can work simultaneously in a virtual world from anywhere, on any device.
Omniverse Enterprise is tested and optimized for professionals to run on NVIDIA RTX laptops and desktops as well as NVIDIA-Certified Systems™ on the NVIDIA EGX™ platform. This makes it possible to deploy the tool across organizations of any scale, from small workgroups using local desktops and laptops, to globally distributed teams accessing the data center using various devices.
For the latest on Omniverse visit www.pny.com/omniverse
With over 1,500 sessions, many by industry and technology thought leaders from NVIDIA and other leading companies, universities, research institutions, and ISVs, this blog barely scratches the surface of the rich technological and solutions tapestry presented AT GTC 21 – and the insights and opportunities to learn are far from over. Visit the GTC on Demand site at 722 sessions and counting, to keep the flame of innovation, creation, and realization of your life's best work alive!
Watch PNY GTC21 Presentations On-Demand:
For more information on GTC and to watch the must-see GTC 21 Keynote, full of exciting announcements with NVIDIA CEO and Founder Jensen Huang, visit www.pny.com/gtc