SOLIDWORKS Visualize is a powerful tool used by engineers and designers to turn CAD files into photorealistic rendered images or immersive VR experiences. The ability to quickly generate photorealistic quality rendering is crucial for design reviews, factory floor (or other) training, and collaboration with marketing and sales.
Here's an example of SOLIDWORKS Visualize and VR presenting a 360-degree interior rendering of a luxury jet for design and client review to validate the design, identify issues requiring corrective action, and speedup the approval process so the plane's interior can go into production.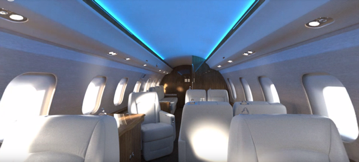 Credit: Brian Hillner.(YouTube) https://www.youtube.com/watch?v=dmez8HzwasA
SOLIDWORKS has published a set of Visualize graphics board benchmark results to guide GPU purchasing decisions. Only the Quadro line of NVIDIA GPUs are certified by SOLIDWORKS for use with their software, another important reason to buy certified Quadro graphics boards to deliver the performance, features, and stability to realize an ROI from your SOLIDWORKS software products.
See the benchmark results and the Visualize project used.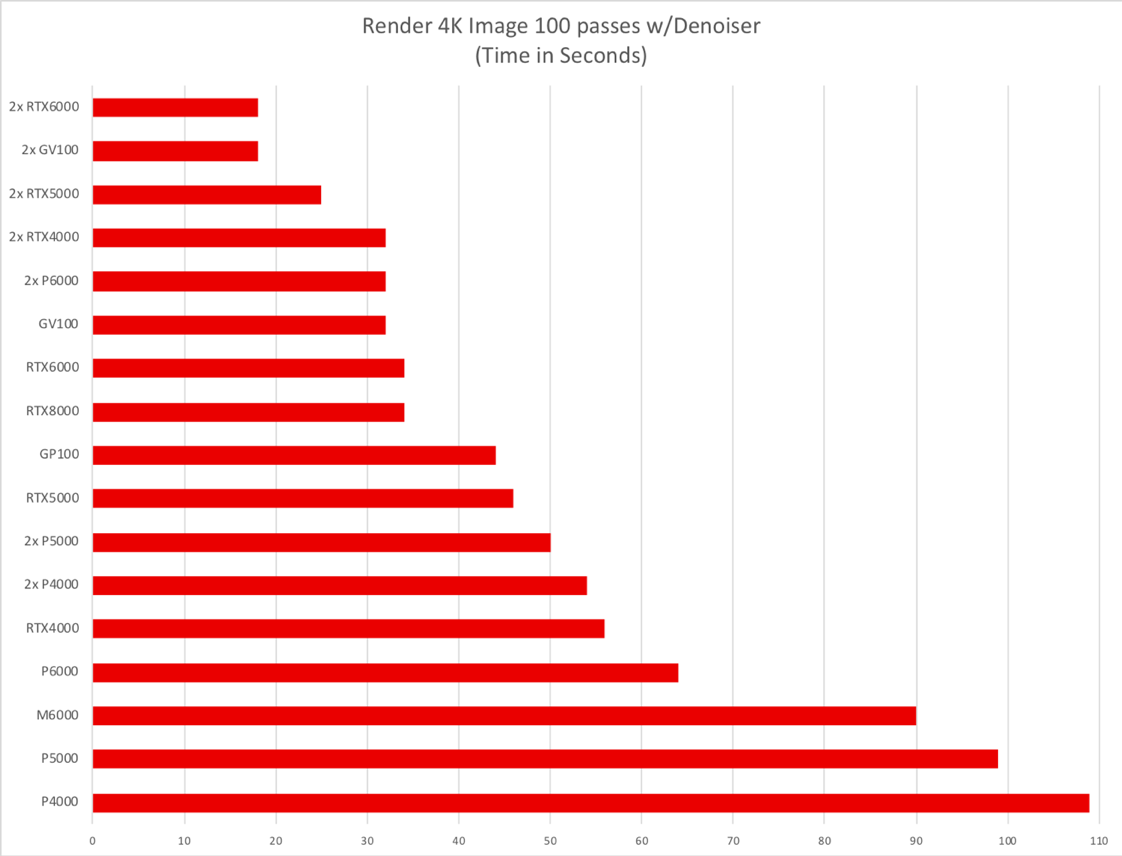 Credit: SOLIDWORKS. https://www.solidworks.com/sw/support/visualize-hardware-benchmarks.htm
Quadro RTX professional graphics boards, based on NVIDIA's Turing architecture, deliver real-time rendering, advanced shading, and AI acceleration for features like AI-denoising of SOLIDWORKS Visualize projects. PNY is proud to recommend Quadro RTX as the solution of choice for SOLIDWORKS Visualize professionals.
| | |
| --- | --- |
| | PNY Quadro RTX Line Up: |
GPU
MEMORY
MEMORY
w/ NVLINK
RAY TRACING
CUDA CORES
RT CORES
TENSOR CORES

Quadro RTX 8000

48GB

96GB

10 GigaRays/sec

4,608

72

576

Quadro RTX 6000

24GB

48GB

10 GigaRays/sec

4,608

72

576

Quadro RTX 5000

16GB

32GB

8 GigaRays/sec

3,072

48

384

Quadro RTX 4000

8GB

N/A

6 Giga Rays/Sec

2,304

36

288
Do you have a great tip to share with the community regarding PNY GPU or Storage products?
Please submit your tip suggestion by visiting the following page. We would love to hear from you: