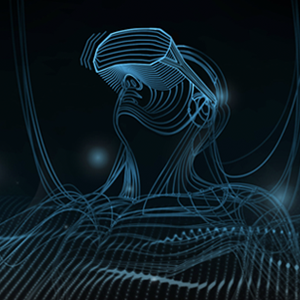 Owners of the new Turing-based Quadro or GeForce RTX graphics cards will notice their GPU offers a USB Type-C port in addition to the standard DisplayPort and HDMI ports. It might be odd to see a graphics board with a USB port, but the new addition makes Virtual Reality (VR) more accessible via a new open industry standard called VirtualLink.

So, what exactly is VirtualLink?

The VirtualLink Consortium describes it on their website as follows:

"VirtualLink is an open industry standard developed to meet the connectivity requirements of current and next-generation virtual reality (VR) headsets. VirtualLink is a consortium defined Alternate Mode of USB Type-C™ designed to deliver the power, display, and data required to power VR headsets through a single USB Type-C connector."

Furthermore, "VirtualLink has been developed as an open standard by an industry consortium of leading silicon, software, and headset manufacturers led by NVIDIA, Oculus, Valve, Microsoft, AMD, and HTC. This open industry standard for VR connectivity advances VR interoperability and provides economic benefits to head-mounted display (HMD) makers, original equipment manufacturers (OEMs), developers, and consumers. It will accelerate the development and implementation of new VR technologies."

Source: https://sites.google.com/view/virtuallink-consortium/home

VirtualLink Port on Quadro RTX 6000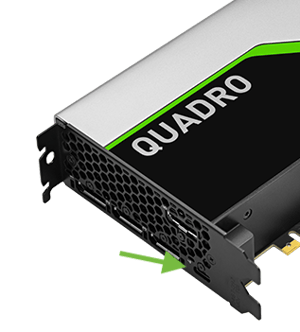 VirtualLink is not Thunderbolt!
Although VirtualLink utilizes the same USB Type-C connector as Thunderbolt 3, VirtualLink is not a Thunderbolt 3 port. As previously stated, VirtualLink uses an alternative mode of the USB 3.1 Gen 2 standard, which has a maximum bandwidth of 10 Gbps, not the 40 Gbps provided by Thunderbolt 3.
We will explore more aspects of the VirtualLink in future Pro Tips.