Working alongside your peers in an office environment promotes collaboration and catalyzes amazing results, particularly when you've focused so deeply on a particular issue or project that you miss other issues or potentially brilliant ideas hidden within your labors. This is when multiple sets of eyes (and brains) are truly beneficial to your overall success.
Currently many of us are working from home and sharing ideas is a choke point unless you can easily share your screen to promote collaboration, gather inputs, and realize new ideas. If you're an NVIDIA Quadro professional graphics card owner, an exciting new tool, the NVIDIA Quadro Experience, is a brilliant new solution to recording and sharing the best ideas originating on your desktop with others under Microsoft Windows 10.
You can learn more about NVIDIA Quadro Experience program and download your own copy by visiting the following link:
https://www.nvidia.com/en-us/design-visualization/software/quadro-experience/
Share Content Easily With Desktop Recording
The NVIDIA Quadro Experience offers Quadro users the ability to capture your desktop as a picture, an H.264 video or an animated GIF, which can then be easily shared with your peers using popular file or video sharing sites, such as Microsoft OneDrive, Dropbox, Google Photo, YouTube or an internal corporate intranet.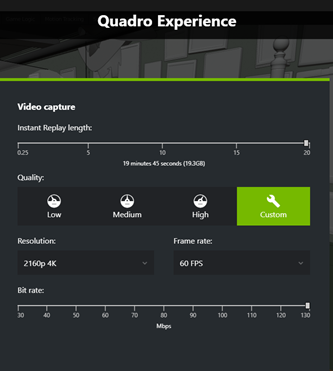 NVIDIA Quadro Experience offers a quick and easy capture process offering high resolution and frame rate options such as 4K at 60 FPS, or animated GIFs which can then be embedded into a work blog article such as one used by this Pro Tip. This process does not involve extensive software setup, no expensive or complex editing software to learn and – most importantly – no lengthy decoding-encoding process that slows or stymies the creative process.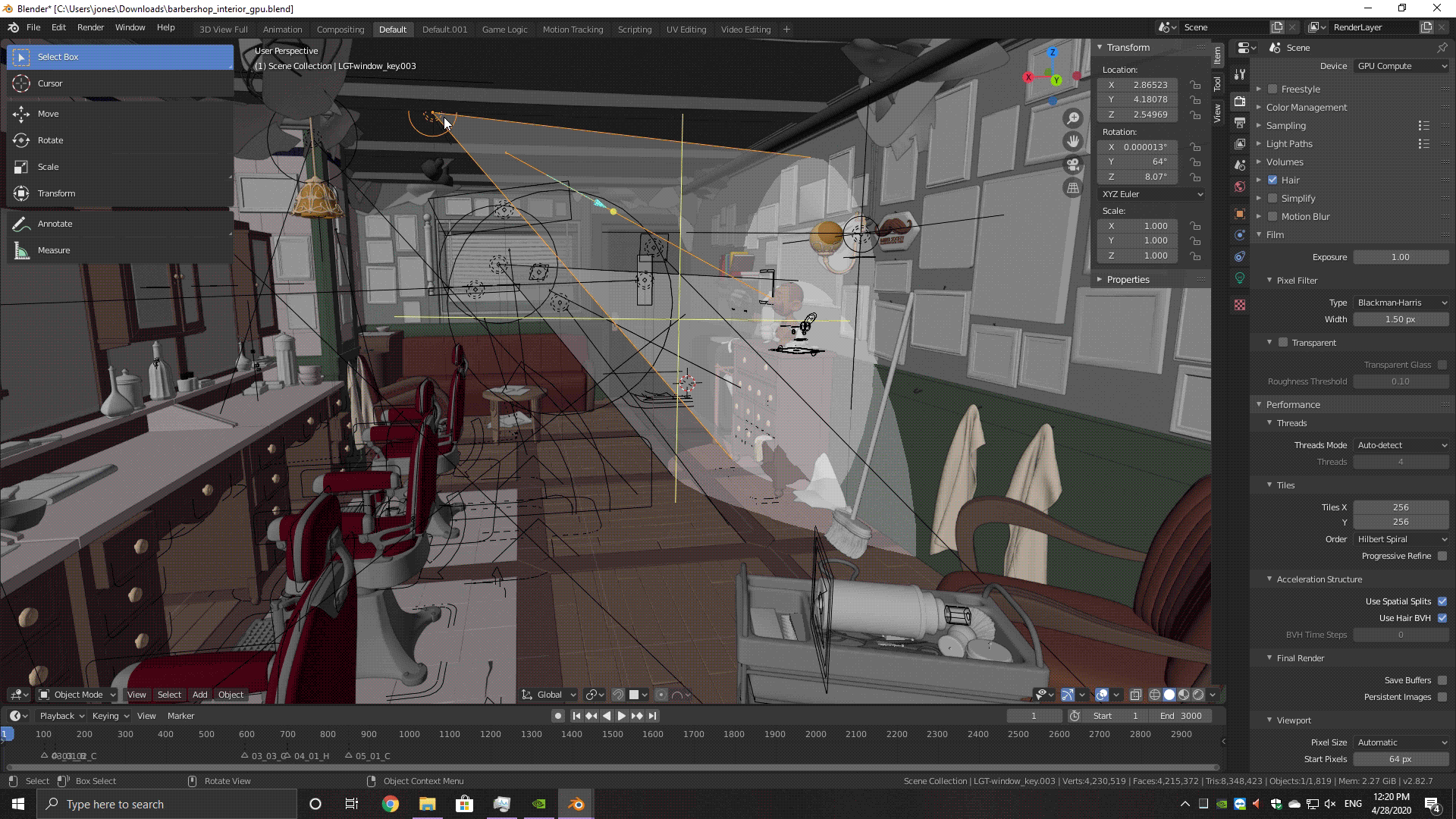 Ready, Record, and Share.
Recording is very straight forward. You can quickly adjust recording settings directly with the Quadro Experience on-screen interface by pressing Alt+Z. Once configured, simply trigger recording with a the keyboard short-cut Alt + F9.

The Quadro Experience offers a wide variety of features for NVIDIA Quadro graphics cards owners. We will be covering more about Quadro Experience in upcoming PNY Pro Tips featuring exciting new features and how they can boost your productivity, efficiency, and creativity while working from home.
***
Do you have a great tip to share with the community regarding PNY GPU or Storage products?
We would love to hear from you. Please submit your tip suggestion by visiting the following page: