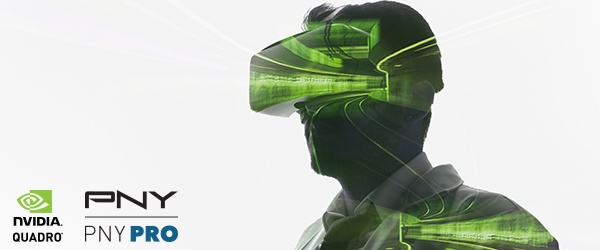 Learn about the latest Quadro advances in AI, VR and simulation. These technologies bring new solutions to Quadro like deep learning, professional and collaborative VR and in-silico simulation – redefining professional workflows across industry sectors ranging from AEC, Energy, Manufacturing, Media & Entertainment, Healthcare, Government and Defense, to Scientific and Technical computing.
If you missed this session at GTC 2018,
you have the chance to watch the recording.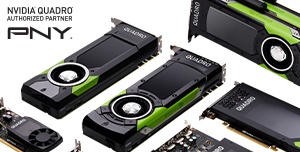 Some Quadro products are even optimized for AI development and constitute a de facto nexus where Deep Learning, Virtual Reality, GPU accelerated simulation, and physically-based photorealistic rendering come together to offer dramatically differentiated solutions - making Quadro a critical component of every GPU deployment discussion - and a core tool in the NVIDIA portfolio of GPU-enabled solutions. This session details why Quadro remains a vibrant and essential component of NVIDIA's ecosystem.
In this presentation you will learn how VR, Deep Learning and Artificial Intelligence are complementary and synergistic: both speed the human decision-making process, enable fundamentally new ways of working, or lead to completely novel design solutions (better products) across core Quadro market segments including:
Manufacturing including VR design reviews, collaborative solutions such as NVIDIA's Holodeck technology (VR), employee training (VR), generational (aka evolutionary) design (AI), and advanced simulation (CAE) enhanced by AI.
Media & Entertainment discussion on how VR and photorealistic rendering are driving new entertainment experiences; how AI is taking GPU rendering to new levels of performance and realism, and the potential for AI to automate time-consuming tasks such as character animation (e.g. the animation of speaking faces).
Architects, Engineering and Construction including VR walkthroughs, design reviews, reducing project costs by catching design and/or construction problems earlier, AI to analyze impact of projects on urban or other settings, optimize parameters such as traffic flow (pedestrian or vehicular), check for design flaws prior to construction (ties in very well with VR).
Medical segment focus on how Quadro VR can guide the hands of surgeons through even the most delicate and critical procedures and AI can assist diagnosticians to make the correct diagnosis.
Carl Flygare, as PNY's Quadro Product Marketing Manager, has spoken at industry events ranging from Adobe MAX, Autodesk U, SIGGRAPH, SOLIDWORKS World, and many others. He has also given numerous product and marketing briefings to PNY prospects and customers across industries ranging from casino gaming to scientific and technical computing, and everything in between. Carl has also produced and delivered numerous Quadro and solutions presentations, including dozens hosted on NVIDIA's GPU Genius website.