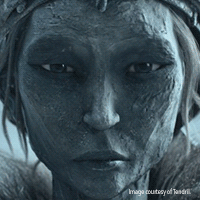 Join us for a live webinar to learn how the new NVIDIA Turing™ architecture and powerful NVIDIA Quadro RTX™ GPUs fundamentally alters the technological and economic landscape for professional media and entertainment (M&E) workflows. Learn how Turing fuses real-time ray tracing, AI, simulation, and rasterization to open up amazing creative possibilities.
In this webinar you will:
Learn how Quadro RTX opens up new creative vistas and storytelling possibilities for M&E professionals.
Explore the dramatic impact NVIDIA's RTX technology will have on production workflows and economics.
Explore how NVIDIA's RTX platform brings cinematic real-time ray tracing to Turing GPUs.
See how NVIDIA's NGX AI technology will transition graphics boards from tools to active assistants for a variety of labor intensive M&E tasks.
Learn the key specifications, benefits and features Quadro RTX offers for M&E workflows and use cases.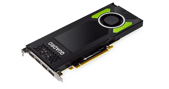 All live webinar attendees will be entered into a drawing for a chance to win an NVIDIA Quadro P4000!
Date

January 24, 2019

Time

1:00PM EST
10:00AM PST

Hosts

Carl Flygare
Quadro and NVS Product Marketing Manager, PNY

Rick Champagne
Global Media & Entertainment Industry Management, NVIDIA
NVIDIA QUADRO 6000 AND RTX 5000 AVAILABLE NOW!
Visit these resources for more information: