NVIDIA® Quadro View™ is a Desktop Management software utility designed by NVIDIA to help creative professionals manage single or multi-monitor workspaces with ease, giving you maximum flexibility and control over your display real estate and the ability to create multiple virtual desktops optimized for specific tasks. In this blog, we will cover the Quadro View installation process and discuss the benefits of deploying Quadro View on NVIDIA Quadro equipped workstations.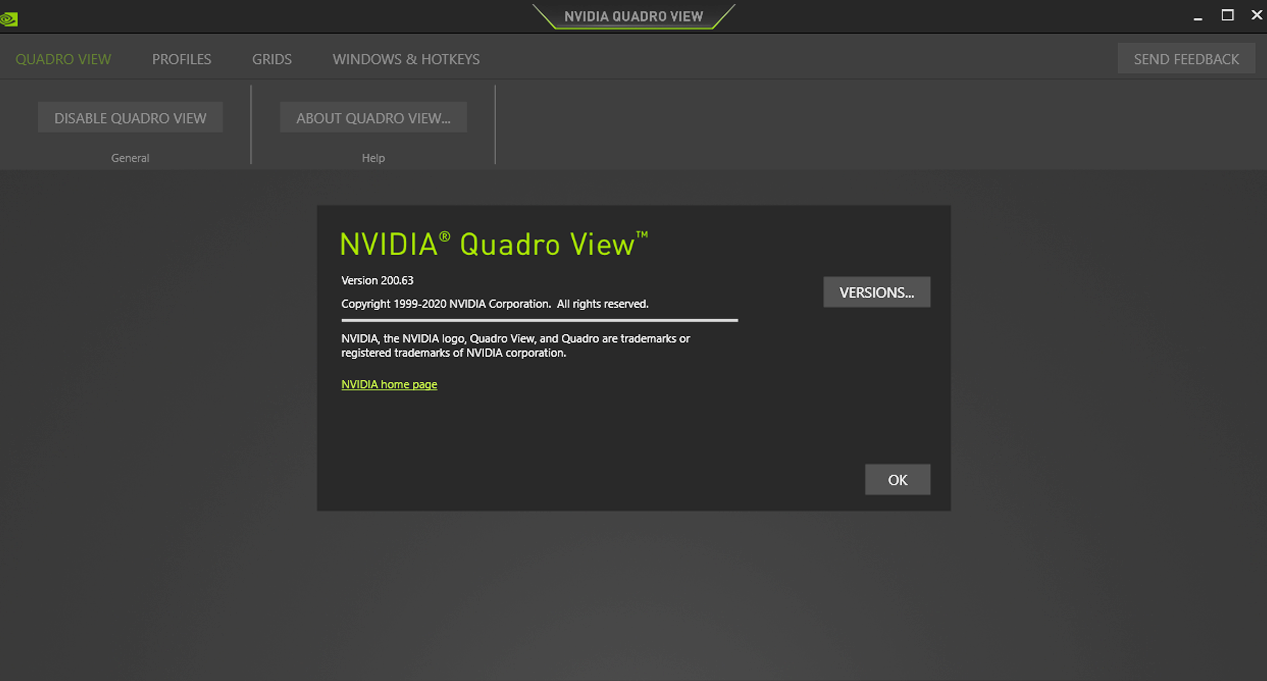 To learn more about NVIDIA Quadro® professional graphics cards, please visit www.pny.com/quadro
One benefit of deploying an NVIDIA Quadro professional graphics card from PNY in a workstation is the ability to power multiple high-resolution monitors and create a massive digital desktop workspace.
A single modern NVIDIA Quadro RTX™ graphics card can power up to four 5K monitors (5120 x 2880 at 60 Hz) or even two 8K monitors (7680 x 4320 at 60 Hz) concurrently, an incredible 66 million-plus pixels at your command. As a result, professionals can run many programs simultaneously to implement their workflow(s). Office workers benefit from multi-screen setups by having their entire tool kit such as Microsoft Office, web browsers, messaging programs, and teleconferencing systems open all at once and easily switch between programs and tasks without slowing down.
However, manually managing all these programs is a chore. Opening programs one by one and dragging each of them to your desired spot on the desktop takes up valuable creative time each day. Modern digital life requires us to switch between workflows frequently, requiring the use of different sets of programs throughout the day.
By using Quadro View, you can automate these repetitive steps and focus on creative tasks by instantly recalling your favorite desktop layout(s) with simple keyboard shortcut hotkeys. Quadro View becomes a valuable tool to free up time to concentrate on your creativity and focus on your to-do list.
Installation
Process
Quadro View is included with your Quadro driver starting with Quadro desktop driver release 450. It's also available as a standalone application available for download on PNY.com by visiting www.pny.com/quadroview
Once Quadro View is installed, the easiest way to start the program is to right-click on the desktop and select the Quadro View option.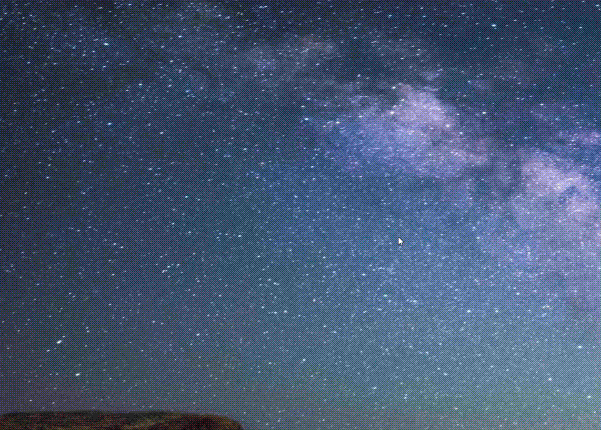 Alternatively, you will find Quadro View in your Windows Start menu inside the NVIDIA Corporation folder.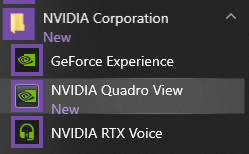 How to

Create

a

Custom

Quadro

Profile
Quadro View utilizes a powerful grid system to allow the creation of custom desktop layouts on a per-display, or multiple display, basis. You can select from default layouts listed or draw your own unique grid system by clicking on the screen desktop spaces underneath.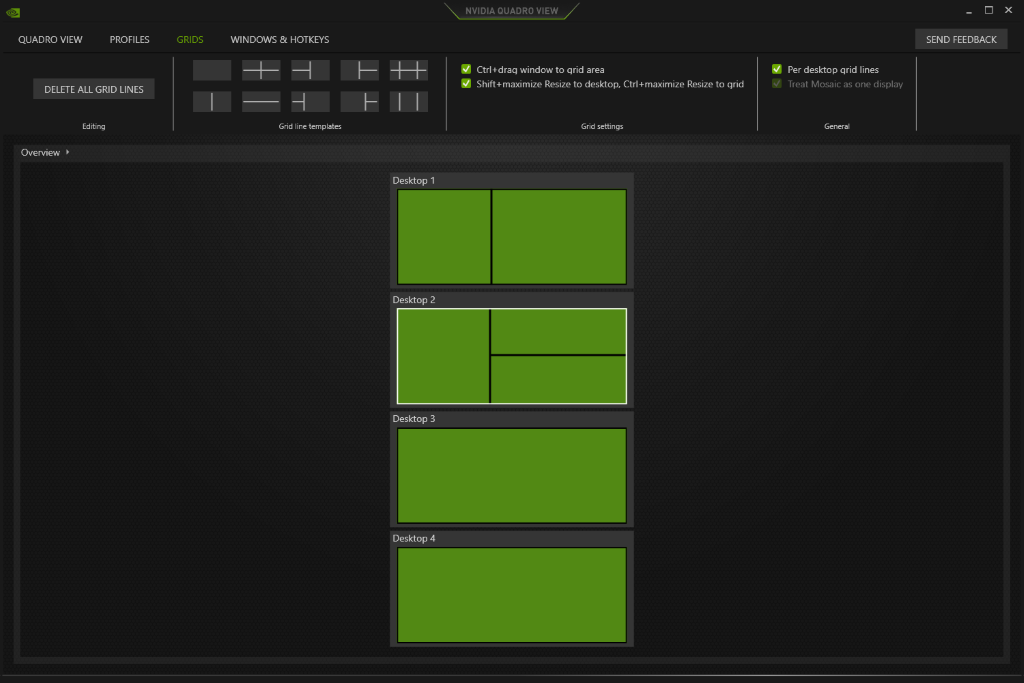 By using the grid system, you can easily snap your programs to specific spots on the desktop by holding the "CTRL" key and using the mouse to drag the application to the desired spot. Once you complete composing the ideal desktop layout, you can save the layout as a Quadro View profile for quick and easy future access.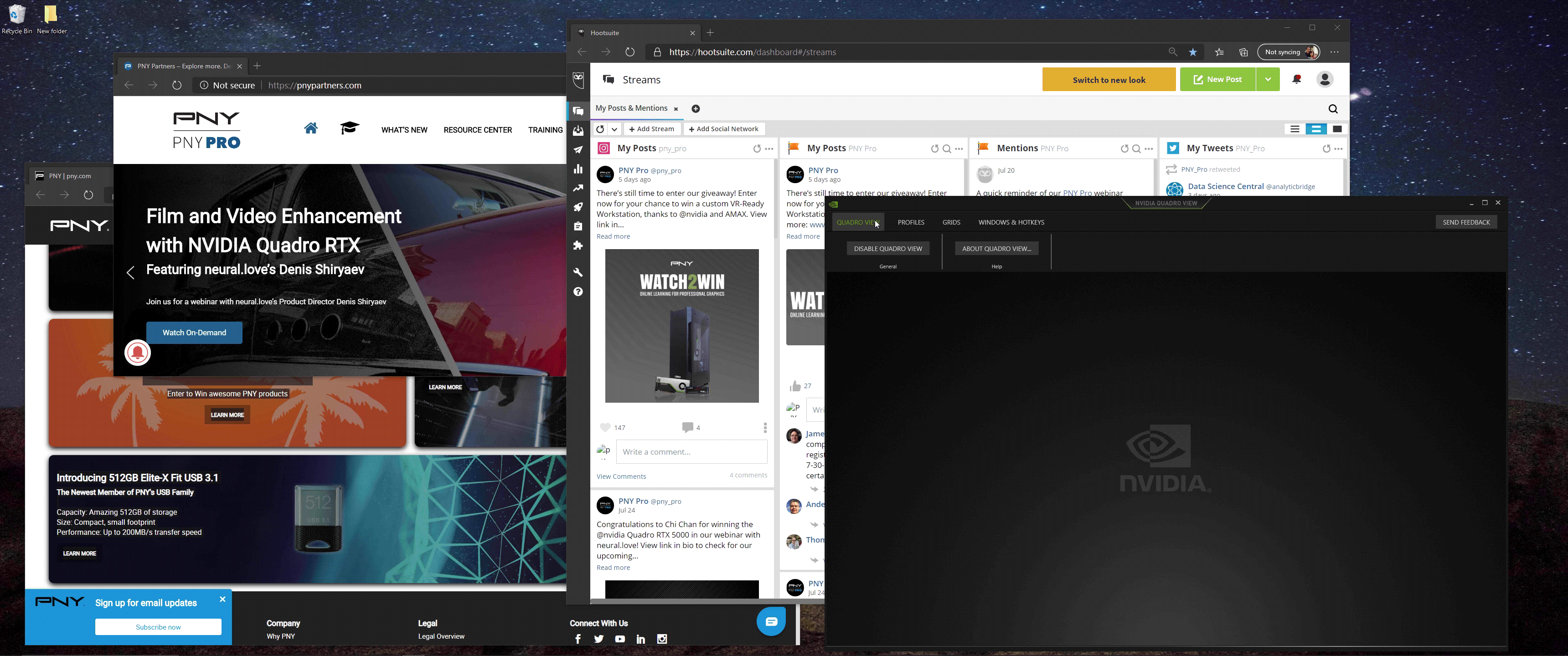 To truly utilize Quadro View, you can create different profiles tailored for different workflows.
In this example separate profiles have been created for managing emails, social media tasks, and for learning 3D modeling.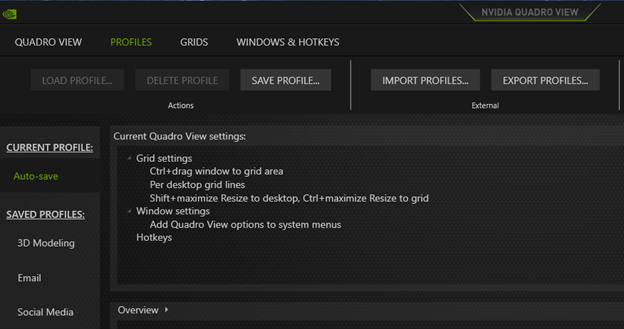 Assign Hotkeys to Custom Profiles
In the "Windows & Hotkeys" tab, you can assign specific keyboard shortcut hotkeys to each Quadro View profile. By selecting "Load profile…", you can assign your desired keystroke to a profile and then simply select OK.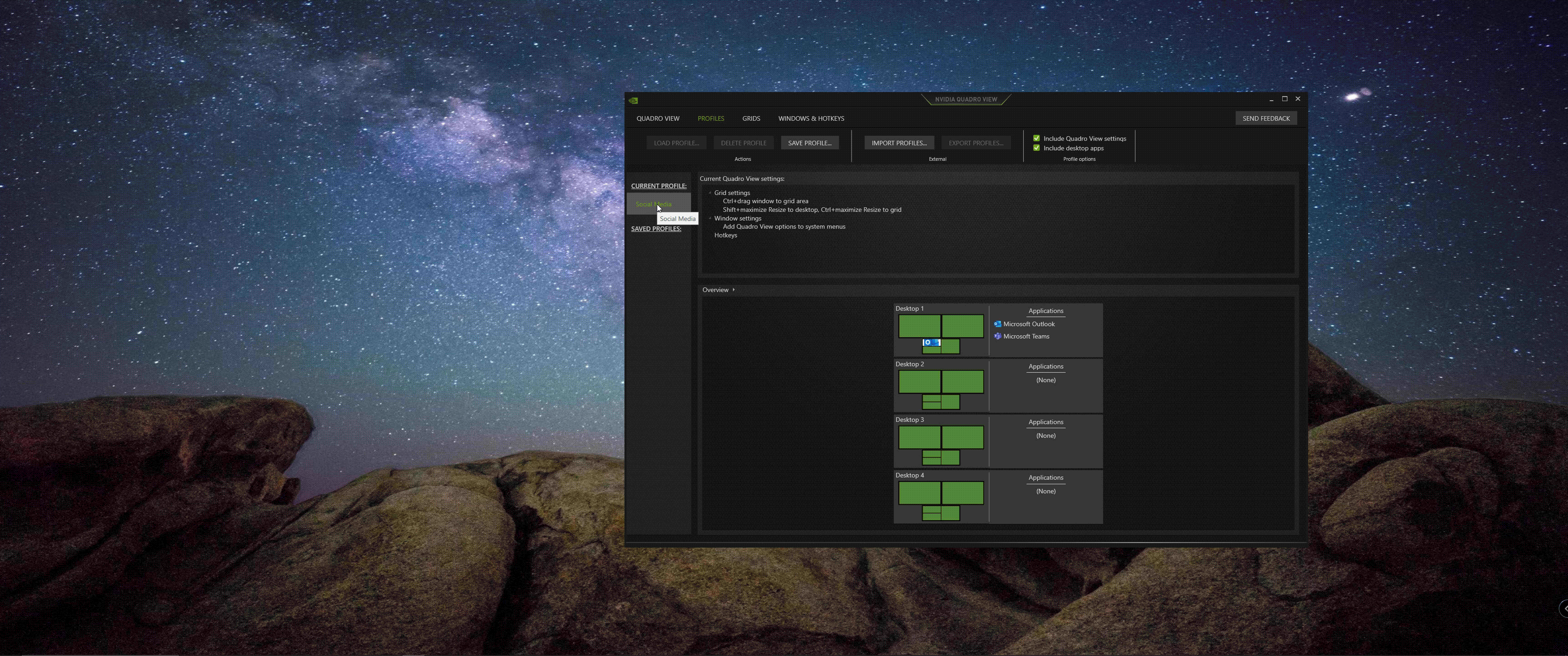 Using Profile Hotkeys
It is incredibly easy to use the load Quadro View profiles at this point, simply press the keyboard shortcut hotkeys you set up for the profile, and Quadro View will automatically open the desired programs and snap them into their assigned positions for you.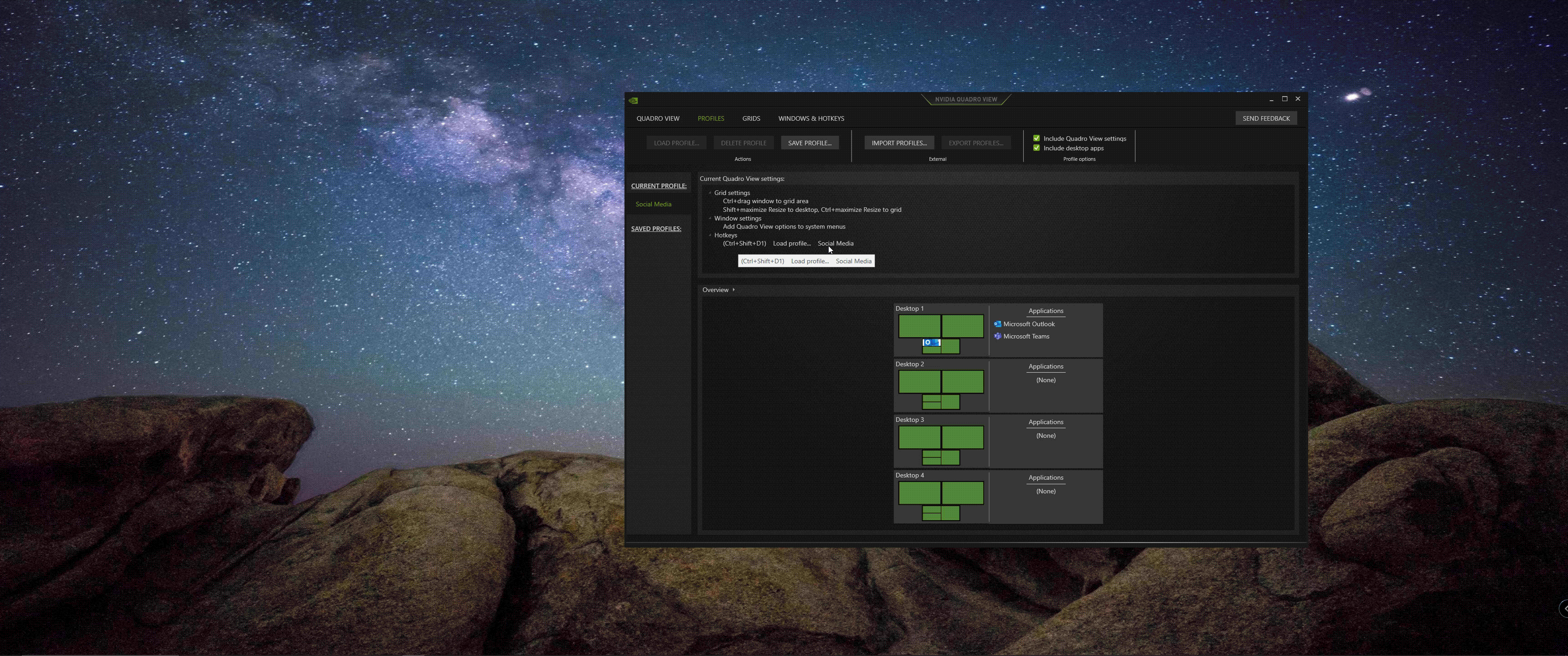 On the PNY Quadro View landing page, we have different Quadro View use-cases tailored for different Quadro verticals, such as Manufacturing and Finance. To learn more, please visit PNY's Quadro View landing page:
*** *** ***
Do you have a great tip to share with the community regarding PNY GPU or Storage products?
We would love to hear from you, please submit your tip suggestion by visiting the following page: