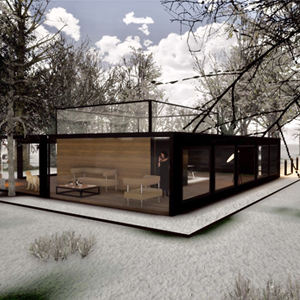 Ever wonder who wins the NVIDIA Quadro prizes from PNY and what they create with them?
Lionel Scharly, from SCHARLY DESIGNER STUDIO in New York, recently won the NVIDIA Quadro P4000 in our PNY/ANSYS joint webinar raffle back in May. We followed up with Lionel to find out how the Quadro P4000 had improved his workflow and affected his Studio. Read his responses to our questions below:
How did you feel when you received notification that you had won the Quadro P4000 in the PNY Webinar Raffle?
It was surprising and came just at the time when we were looking to improve our Architectural Renderings and Virtual Reality solutions.
What GPU were you using in your studio prior to winning the NVIDIA Quadro P4000? What system did you install the P4000 in and what applications are you primarily running?
We were working with an Intel solution on a HP Z2 mini, we have installed the NVIDIA Quadro P4000 in a Sonnet eGFX external GPU enclosure solution, which allows use with different computers across the studio.
How will the P4000 benefit your workflow? What advantages does it bring to your studio?
Our workflow has been considerably accelerated; we no longer have time to take coffees during our renderings ;-) The advantage is that we can now reach another level in both our architectural competitions and client satisfaction.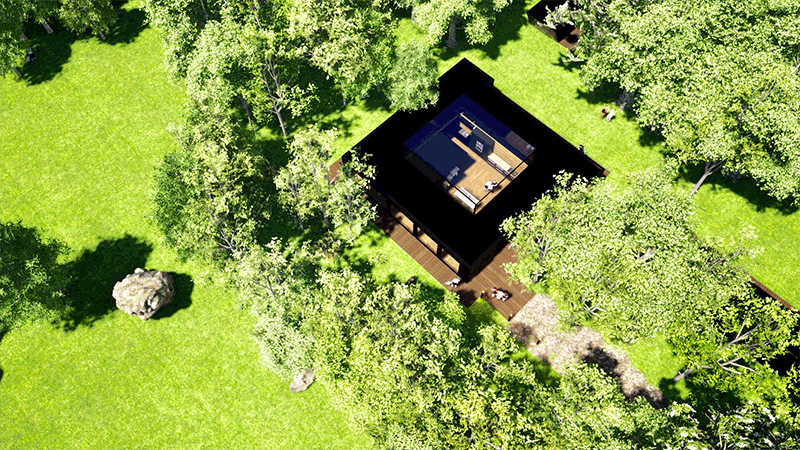 Images courtesy of SCHARLY DESIGNER STUDIO
The first project you completed using the Quadro GPU was the Contain Air Home project. Can you tell us about this project and the benefits you experienced using the P4000?
The Contain Air Home was a project to design a residential home for a family and community in upstate New York. The P4000 gave us access to new 3D rendering and VR solutions like TwinMotion, which enables us to get hyper-realistic rendering and Virtual Reality immersion with an HMD (head-mounted display).
Do you have other exciting projects coming up that you will be using the P4000 for?
Yes, we are working on concept ideas for the Meinau Stadium renovation in France. The NVIDIA Quadro P4000 allows us to bid on bigger design and architectural projects. Check out our first filtered rendering of the project with the NVIDIA Quadro P4000 on TwinMotion.
Any additional information you would like to add?
As mentioned, we have installed the NVIDIA Quadro P4000 in an eGPU enclosure, an excellent solution for today's design studios.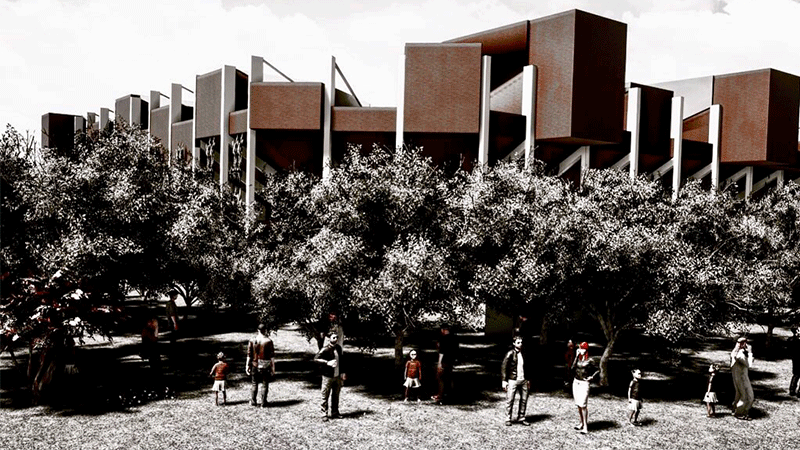 Images courtesy of SCHARLY DESIGNER STUDIO

About SCHARLY DESIGNER STUDIO
Established in 2007, SCHARLY DESIGNER STUDIO is an award winning Boutique Design Studio based in New York that brings Modern + Contemporary Design with Civic Engagement to its projects.