"If you are interested in AI and ML, GTC is the place to be whether you are a developer, a data scientist or a business person."
- Patrick Moorhead, Forbes
As a proud Gold Sponsor of NVIDIA's GPU Technology Conference (GTC), the world's biggest and most important GPU developer conference, PNY invites you to visit our booth to experience how the latest NVIDIA® Quadro® GPUs can accelerate your next AI, Deep Learning, VR, computational or visualization workflows.
With over 7,000 attendees at NVIDIA's GPU Technology Conference (GTC) last year, GTC has quickly become the world's premier AI and deep learning conference for developers. It is where the greatest minds and visionaries come together to see how they can develop ground-breaking applications harnessing the latest GPU technology to solve many of the most complex challenges today. Here you will see the latest breakthroughs in self-driving cars, smart cities, healthcare, big data, high performance computing, virtual reality and more.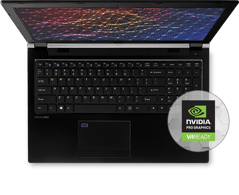 At PNY's booth #425, you will be able to experience how the latest NVIDIA Quadro GPUs accelerate AEC, Manufacturing and M&E workflows with paradigm shifting AI and Deep Learning technologies, immersive and collaborative VR, rendering tools that interactively transform source files into photorealistic images, and systems specifically optimized for Deep Learning development.
From the innovative and exciting new PNY PREVAILPRO Mobile Workstation, ultimate Quadro powered multi-GPU desktop supercomputers featuring NVLink, to Quadro MXM form factor offerings for novel solutions; PNY will be showing Quadro products for rackmounts, desktops, mobile and embedded environments.