Opening in Denver on November 17, Supercomputing 2019 lets you interact with the world's leading experts in HPC and learn how the latest cutting-edge technology provides computational solutions for the world's greatest challenges ranging from precision medicine and agricultural technologies to autonomous vehicles in smart cities and renewable energy. At SC19, PNY invites you to visit our Partner's booths, meet with product experts, and see how NVIDIA® Quadro® RTX™ GPU powered solutions, including RTX Servers and NVIDIA Powered Data Science Workstations, are accelerating deep learning, machine learning, machine vision, and big data analytics.
The launch of Quadro RTX GPUs, based on NVIDIA's breakthrough Turing™ architecture, enables Quadro to expand its presence in the high-performance workstation market. Features like RT Cores for real-time ray tracing at cinematic quality, Tensor Cores acceleration of AI/DL/ML/MV applications and big data analytics, AI enhanced design and visualization tools, even virtual GPU capabilities for products ranging from smartphones to tablets and non-Quadro equipped mobile or desktop PCs, are compelling and beneficial to the HPC community. Available from PNY Partners, NVIDIA has created a reference platform for NVIDIA-powered RTX Servers and NVIDIA Data Science Workstations utilizing multiple Quadro RTX 8000 or RTX 6000 professional graphics boards to realize these use cases.
Data is fundamentally changing the way companies do business, driving demand for data scientists and increasing the complexity of their workflows. NVIDIA-powered Data Science Workstations allow you to get the performance required to transform massive datasets into insights, products and services. Built by leading workstation providers to combine the power of Quadro RTX GPUs with accelerated CUDA-X AI enabled data science software, these systems deliver a fully integrated and turnkey solution for the data science community.
Data Science Workstations are driven by incredibly powerful Quadro RTX 8000 or RTX 6000 GPUs, delivering up to 96 GB of GPU memory with 260 TFLOPS of peak compute performance. The Quadro RTX 8000 delivers an unprecedented 48 GB of GPU memory, while the Quadro RTX 6000 provides 24 GB. Both utilize ultra-fast GDDR6 with optional ECC, and NVLink offers GPU memory pooling for two cards, providing 96 GB or 48 GB respectively, along with performance scaling since GPU core counts are effectively doubled. Since NVLink provides 100 GB/sec of bidirectional communications between two Quadro boards, far in excess of what PCIe supports, NVIDIA Quadro RTX NVLink equipped server solutions for data center deployment offer previously unrealizable levels of performance with paradigm shifting capabilities – all with Quadro stability, support, and IT manageability.
PNY Partner solutions go far beyond dual GPUs, in fact attendees will be able to experience a formidable Supermicro 10u server solution capable of hosting up to 16 Quadro RTX 8000 or RTX 6000 passively cooled GPUs – delivering extreme HPC performance for mission-critical data center applications.
Join the NVIDIA Special Address from founder and CEO, Jensen Huang, and get an in-depth look at the latest innovations in GPU-accelerated supercomputing. Register now


PNY PARTNERS AT SC19: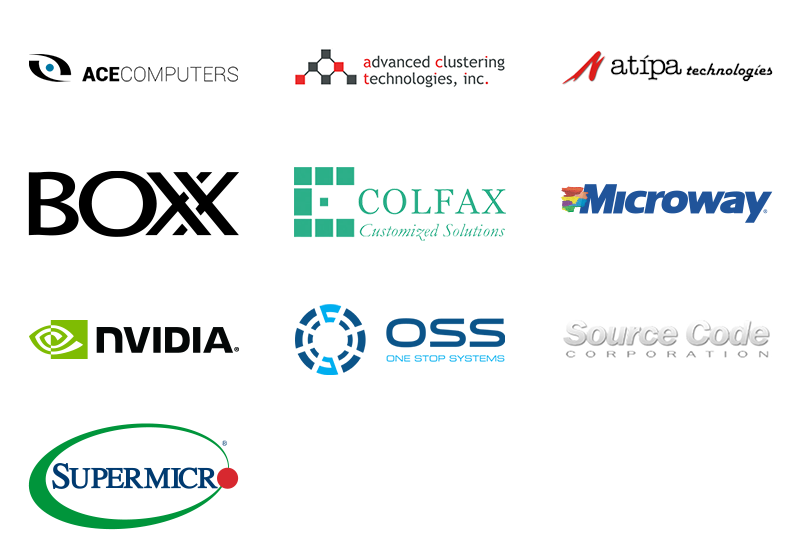 Resources:
RTX Server
NVIDIA Powered Data Science Workstation
NVIDIA Quadro RTX 8000
NVIDIA Quadro RTX 6000