About Webinar
NVIDIA® Omniverse™ Enterprise creates a more harmonious and efficient environment for today's dynamic teams by connecting them and the 3D apps and tools they use every day. This exciting webinar hosted by PNY and BOXX will highlight Omniverse Enterprise features and benefits, discuss the latest enhancements to this real-time-3D design collaboration and simulation platform for enterprises, BOXX hardware purpose-built to realize the full potential of Omniverse Enterprise, and key NVIDIA Data Center GPUs along with select NVIDIA RTX™ pro graphics boards that Omniverse is based on.
By Joining This Webinar You Will:
Discover how NVIDIA Omniverse Enterprise helps solve the 3D design, visualization and simulation challenges facing customers across industries such as Architecture, Engineering, Construction and Operations, Media and Entertainment or Manufacturing and Product Design.
See how Omniverse Enterprise helps companies address remote and hybrid work challenges while enabling a transformative new era of 3D design pipelines and digital twin simulation.
Learn about the latest enhancements to NVIDIA Omniverse Enterprise and the right hardware required to realize its full potential.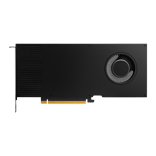 Bonus: All live webinar attendees will be entered into a drawing for the chance to win an NVIDIA® RTX™ A4000!