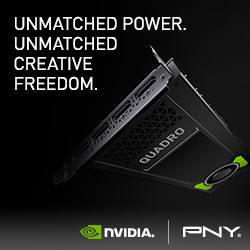 THE CHOICE OF DESIGNERS EVERYWHERE.
The new NVIDIA® Quadro® P4000 combines the latest Pascal™ GPU architecture with VR Ready optimizations and DisplayPort 1.4 to drive 4K, 5K and 8K HDR displays or HMDs to deliver amazingly lifelike graphics, alongside the FP32 compute performance required for demanding physically based rendering tasks available in a single slot professional graphics board solution.
As professional workflows grow in size and complexity, the demand for visual compute power grows with it. The P4000 enables users to create large, complex designs, render detailed photorealistic imagery, and create convincingly detailed immersive VR experiences.