A common myth about NVIDIA's professional graphics products is that they are not good at running modern video games. However, that is simply not the case.

Professional NVIDIA® RTX™ and NVIDIA Quadro graphics cards are used by many game developer studios across the world. Countless amazing artists, designers and game engineers rely on the NVIDIA professional graphics boards to create fantastic characters and gaming worlds. Professional NVIDIA RTX graphics cards implement the same Ampere architecture-based CUDA® Cores, RT Cores and Tensor Cores found in the GeForce 30 series. Because of these shared architectural components and technologies professional NVIDIA cards are great for running games, so NVIDIA placed a great gaming feature inside the NVIDIA® RTX Experience™ software tool to help pro graphics card owners to maximize gaming performance with a single click. Continue to read this blog to learn more about how to activate game-oriented features in RTX Experience.

NVIDIA RTX and NVIDIA Quadro professional graphics card solutions are designed to provide the highest graphics, rendering, compute performance and unique AI capabilities for artists, engineers, and developers to tackle their professional workflows. Featuring large on-board memory, advanced enterprise and graphics features, optimized drivers, and certified for ISV professional applications, NVIDIA professional graphics are the preferred and trusted tool utilized by professionals around the world.
In our previous PNY Pro Tip #19, we introduced our readers to a great NVIDIA software tool called Quadro Experience and how to use it to share your desktop easily and quickly as a video or animated GIF. NVIDIA Quadro Experience has evolved to become NVIDIA RTX Experience, a great tool which will notify you when a new graphics card driver is available and optimize graphics settings for a growing list of professional software with a single click, and much more.

It is simple to enable the gaming features in RTX Experience. Simply head to the Settings section by clicking the gear icon on the upper right portion of the application and toggle "Show Gaming Features" on. Once the toggle is turned on, new features will appear on the feature list on the right as shown below.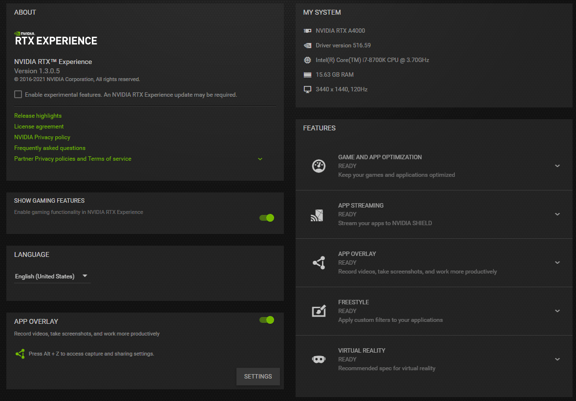 Now, your installed games will automatically appear in your RTX Application list in RTX Experience, and a quick click on the options list will allow NVIDIA RTX Manager to maximize game performance based on your specific hardware configuration, automatically with settings determined by NVIDIA's software engineering team.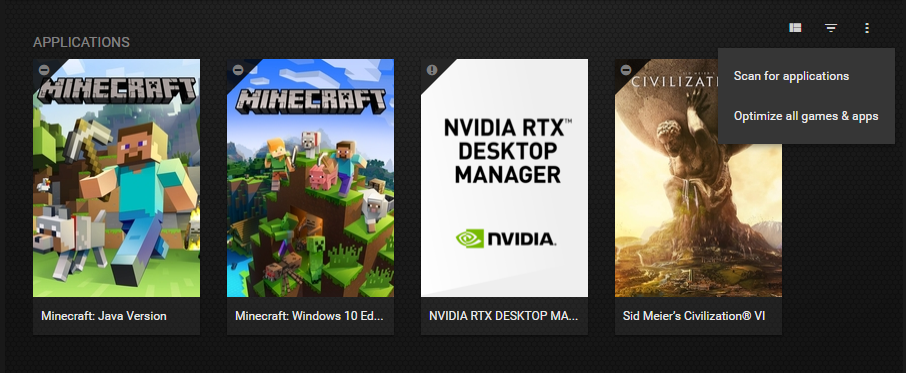 For more details about NVIDIA RTX Manager and to download the latest version, please visit: www.pny.com/rtx-experience
To learn about current professional NVIDIA RTX and NVIDIA Quadro graphics boards please explore the PNY Pro website: www.pny.com/NVIDIAProGraphics