In our PNY Pro Tip #7, we introduced the latest VirtualLink addition to the Turing RTX GPU output offering, and how it was developed to make VR more accessible. While the idea of one cable connection for VR is great, there are currently no VR HMDs (Head Mounted Display) available with VirtualLink. In this follow up blog, we will go over 3 ideas that our readers can use the VirtualLink port for.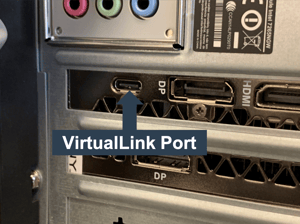 VirtualLink is a USB 3.1 Gen2 port, so we can plug in our latest generation of Type-C USB flash storage drives, which will provide the high data transfer speed synonymous with USB 3.0 Type-C. Type-C is a reversible connection, so the days of flipping your drive over and over in order to plug into your PC are officially over. If you are interested in our USB Type C storage, please visit www.pny.com.


Additionally, if you own a VR headset like the Oculus Rift or HTC Vive, you can utilize a USB Type-C to HDMI adapter, simplifying your HDMI and USB3 connections into one. This will help with systems that have limited USB 3 ports and would like to reserve those ports for VR infrared light houses or other USB accessories.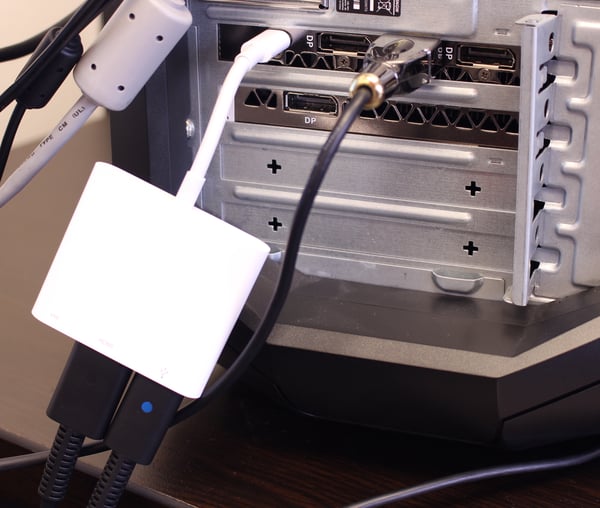 Another advantage of using the VirtualLink port with current generation VR headset is to free up of HDMI port. For a lot of our readers, HDMI is still is their primary method connecting their computers to their monitors. Since majority of graphics cards only offer one HDMI port, dedicating the HDMI port to the primary monitor and leave VR HMD connected on the VirtualPort via Type-C adapter will eliminate the need to swap cable for VR sessions. Overall, just a more elegant VR setup.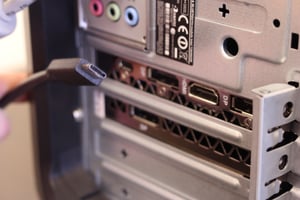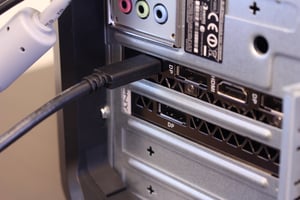 Last but not the least, as USB Type-C ports gain popularity in the mobile ecosystem, companies such as Acer now offer a wider array of monitors with USB Type-C connections, in addition to HDMI and DisplayPort ports. Acer graciously loaned PNY their stunningly beautiful H277HU monitor, a 27" 2560x1440 IPS monitor with USB Type-C support, enabling a quick and easy connection to the Turing RTX graphics cards.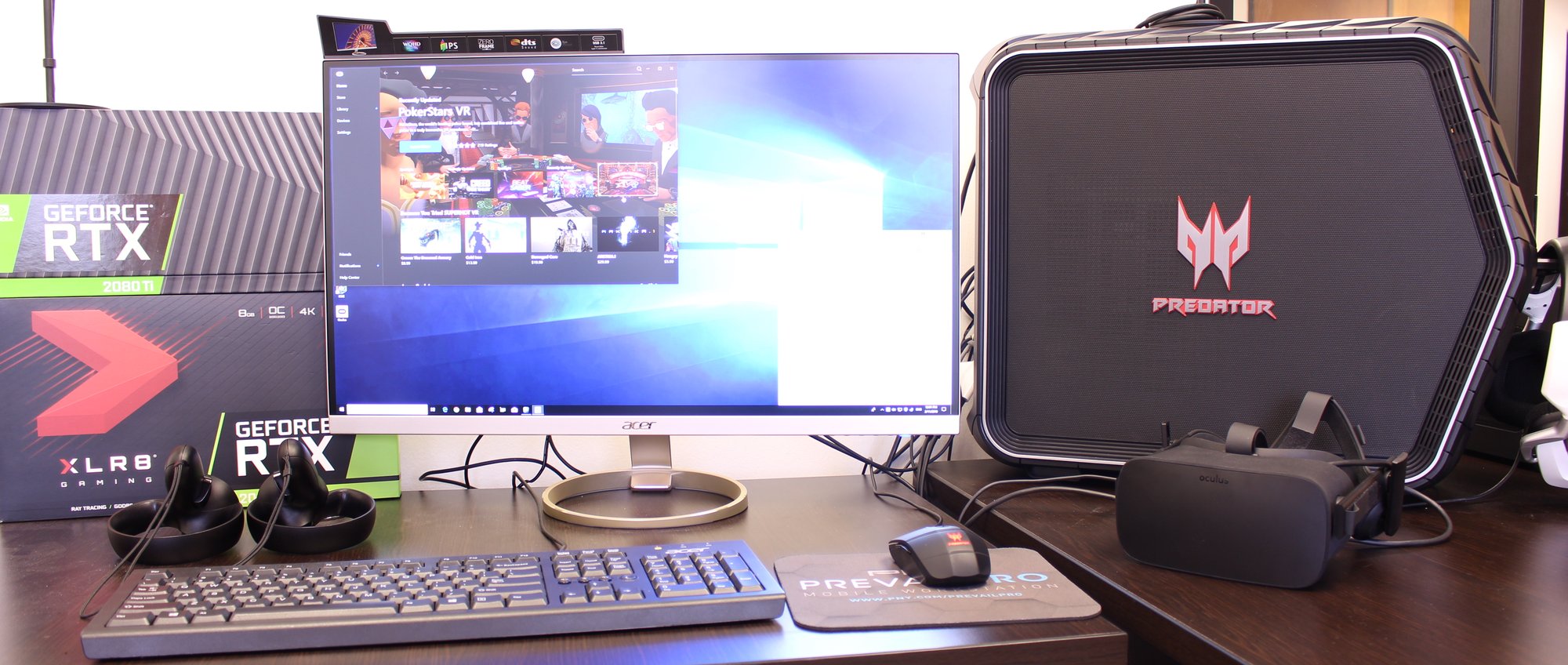 More information about this monitor can be found at:
https://www.acer.com/ac/en/US/content/model/UM.HH7AA.002
Do you have a great tip to share with the community regarding PNY GPU or Storage products?
Please submit your tip suggestion by visiting the following page. We would love to hear from you: