Today, we will conclude our three part discussion about VirtualLink.

In Tip #7, we covered the intended application of VirtualLink to simplify future VR headset connection, then in Tip #9, we covered the alternative applications, such as high-speed data transfer and easy monitor hook up. Today, we will cover the potential issues with the inclusion of this new standard and how PNY can assist you in dealing with these issues.

Here are the previous tips if you are interested going back for a refresh:

PNY Pro Tip #7: Introduction to VirtualLink

PNY Pro Tip #9: 3 ways to use VirtualLink now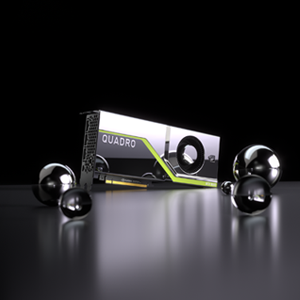 As mentioned in Tip #9, the VirtualLink adds the convenience and blazing fast data transfer speed that comes with USB 3.1 Gen2 standard, allowing you to transfer data at 10 Gbps, a huge speed boost from USB 3.0 at 4.8 Gbps or USB 2.0 at 0.48 Gbps.
However, in many environments, data access represents a potential major security issue since it would be possible for someone to steal the data stored within the system and also possibly inject unwanted data or virus into the system. Therefore, for mission-critical installations, it is desirable to disable the VirtualLink data access to keep the system and data stored secured.
One advantage of the Quadro RTX graphics line up is the ability to disable the VirtualLink data access on the VBIOS level, therefore blocking the potential data breach possibility at the hardware firmware level. If your project needs this feature, please contact your PNY sales representative to inquire about Disable VirtualLink on your PNY Quadro RTX products, or contact gopny@pny.com for more information.
Do you have a great tip to share with the community regarding PNY GPU or Storage products?
Please submit your tip suggestion by visiting the following page. We would love to hear from you: