Data security is the top priority of every CTO. If you are deploying Quadro RTX graphics cards in mission-critical workstations or servers, and want to secure your data, Quadro RTX graphics cards are the right choice. PNY can help you permanently disable the data path on the VirtualLink (USB Type-C) port to prevent unauthorized data access through VirtualLink.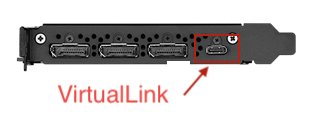 Previous Pro Tip blogs have covered the VirtualLink port found on NVIDIA RTX (Turing architecture) graphics cards. From use as a VR interface to alternative uses such as a fast data transfer port and a one-cable-only video out solution.
In Tip #10 we specifically covered reasons and use cases where someone might want to disable the VirtualLink port to improve system data security.
Links to each blog piece are provided below:
PNY Pro Tip #7: Introduction to VirtualLink
http://blog.pny.com/blogpnycom/pny-pro-tips7-virtuallink
PNY Pro Tip #9: 3 ways to use VirtualLink now
http://blog.pny.com/blogpnycom/pny-pro-tips9-virtuallink-part2
PNY Pro Tip #10: How to Disable VirtualLink but Why?
http://blog.pny.com/blogpnycom/pny-pro-tips10-virtuallink-part3
While having a high-speed USB Type-C port on your graphics cards for your personal PC or workstation is a great feature, data security is essential to every business today. Given this, it is simply unacceptable to have an open data port on workstations or servers where the protection and security of IP is paramount.
To prevent data theft, IT managers implement policies disabling data ports, which can cause systems with RTX cards to not boot if the VirtualLink port is not disabled.
Through collaboration with NVIDIA, PNY offers our customers the ability to purchase Quadro RTX products with VirtualLink data access permanently disabled. The product will be tracked via its serial number and will be supported and serviced by technical support staff with a full understanding of data security issues.
Contact your PNY representative to inquire about disabling VirtualLink data access on Quadro RTX 8000, 6000, 5000 and 4000 professional graphics boards.
Quadro RTX Series
Quadro RTX 8000
Quadro RTX 6000
Quadro RTX 5000
Quadro RTX 4000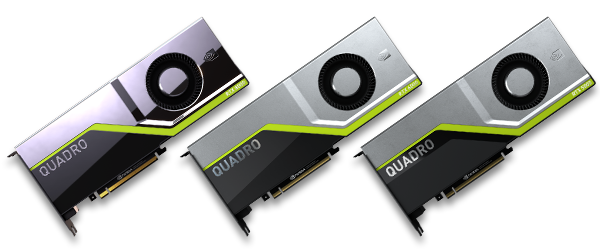 Do you have a great tip to share with the community regarding PNY GPU or Storage products?
We would love to hear from you. Please submit your tip suggestion by visiting the following page: